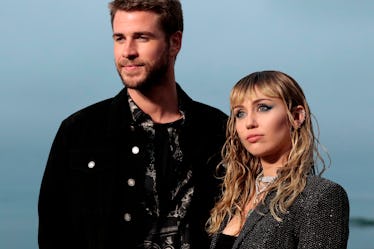 I'm Still Not Over These 10 Celebrity Breakups Of The 2010s
KYLE GRILLOT/AFP/Getty Images
There's no doubt that the last decade brought some high-profile romances that epitomize #couplegoals (looking at you, Ashley Benson and Cara Delevingne) but for every happily ever after, there was also a broken heart. The most devastating celeb breakups of the 2010s are the ones we didn't see coming. And TBH, I'm still not over many of them.
When two stars we ship split, it's often shocking because you're only privy to their flawless red carpet photos and their perfectly curated social media feeds, so you don't see what's really going on behind closed doors. Just because you're a celebrity doesn't mean you don't get irritated because your partner stops texting you back in a timely manner, or keeps "liking" some random model's Instagram post. In other words, it's important to keep in mind that A-listers face many of the same relationship challenges that normal folks do and to add to the pressure, they have to deal with all of them in the spotlight.
From brief but serious romances (see: Ariana Grande and Pete Davidson's short-lived engagement) to on-and-off-again couples (like Kourtney Kardashian and Scott Disick) and other long-term relationships (long live #Jelena), the 2010s were packed with brutal breakups. Grab a box of tissues, 'cause we're about to take a trip down memory lane and mourn some favorite former pairings.