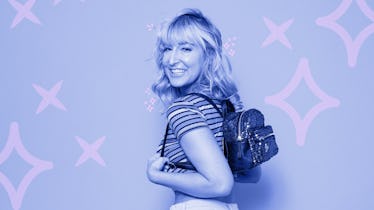 The Best Of Elite Daily: Our Favorite 50 Stories From 2017
Caroline Wurtzel/Elite Daily
Before you look ahead at your 2018 horoscopes (and check, recheck, and then check it against your latest match's sign), we can't leave 2017 behind without saying a proper goodbye. Sure, the past year has been confusing as all hell, but one quick look at some of the top Elite Daily stories of 2017 will remind you that the year hasn't been all about politics, politics, politics. We had that crazy solar eclipse, Salt Bae, and uh, did y'all just forget about the Fyre Festival or something?
It was also the year when some of the biggest celeb breakups and makeups made headlines. (And also reminded us that Chrissy and John must be protected at all costs.) Before Selena Gomez and Justin Bieber ever sparked Jelena reunion rumors, Taylor Swift dropped Reputation, Beyoncé delivered twins, and the Kardashians gave us more pregnancy rumors than any one person could keep track of. (OK, that's a lie, we did keep track, and you can read all the stories right here.)
For the past 12 months, Elite Daily's writers and editors have helped you find the best places to donate after a crisis, chronicled the highs and lows of dating on apps and IRL, discovered along with you a yoga routine that matches your zodiac sign, and figured out how to keep your Instagram lit year round.
So while you're still thinking about your peaks and pits of the past year (and trying to figure out what TF you're going to wear out on New Year's Eve), read on for 50 of our favorite stories from Elite Daily.
"I Called Guys Out For Ghosting Me & It Was Actually Really Cathartic," by Hannah Orenstein
"I remember having zero chemistry with Nick from the start. We struggled through a conversation about the show he worked on. He asked if I wanted a second round at a different bar and wound up taking me to a nearby spot with a half-pipe inside. One of the skaters looked exactly like Kevin Federline, to the point that I wondered aloud if he really was K-Fed. Nick didn't know who that was. Maybe we weren't ever meant to be."
"Take This 'Stranger Things' Trivia To Prove You're Not A Mouthbreather," by Stephanie Ironson
"Where does Dustin get the name for Dart?"
"Where You Have Birthmarks Can Reveal These 10 Facts About You," by Rosebud Baker
"A birthmark on the heel is a sign of a fighter... in a Real Housewives kind of way. This mark placement is supposedly a sign that you'll have a lot of fallouts with your friends and family. Sorry?"
"What It's Like To Spend A Day In The Life Of The Women's March Leaders," by Alexandra Svokos
"'We realized we couldn't just pack up and leave, so we continued,' Mendoza said. In the three months since the massive inaugural march, the Women's March has continued as a movement with 10 Actions / 100 Days for the first 100 days of Trump's presidency. They've hosted events and demonstrations, inspired calls to Congress and letter-writing parties and gotten arrested en masse in New York City during a march. Most of the organizers were not full-time activists before the election. Now, however, their lives have become a constant juggling of careers, family, and the March."
"This Theory About When Kylie Jenner & Khloe K Will Reveal Their Pregnancies Is Wild," by Kelli Boyle
"Think about it: What do people include in their yearly Christmas cards to friends and loved ones? Updates on what the family was up to in the last year, and what they're expecting in the new year. In the Kardashian's case, it's babies. Since the family is dragging out the reveal of the card over nearly the entire month of December, it's obviously intended to build up momentum and interest leading up to the big reveal of what the entire card looks like. And why make such a plan and dedicate an entire month to executing it if the end result isn't going to be massive? Don't even try to tell me the Kardashians think their Christmas card alone is big enough to warrant this kind of reveal. No, they know what they're doing. They know how to break the internet. It's not the card itself that they're preparing us for, it's what's featured in the card. Call me the damn FBI because I think I've cracked this Kardashian Kode."
"I Dressed Like A '90s Kid & Now I'm Never Going Back," by Alana Peden
"People comment on my hair all the time now, sometimes even after five days of not washing it, from the chefs at SweetGreen, to strangers on the street, to random guys on Bumble. Yes, the recognition is lovely, but I maintain it just for me; when I'm upset and seeing red, I look in the mirror and instead, see pink."
"Instagram Captions For Your Graduation Picture," by Alexa Mellardo
"Where did the past four years go?! Cue Vitamin C's 'Graduation,' because it's time to throw your cap high into the air and hug your college friends as if you'll never let go."
"Should I Stay With Someone Who Cheated? Experts Weigh In On What To Do," by Tayi Sanusi
"But if you're still considering trying to work things out, the first thing you should ask yourself is, why? And if the answer to that question has anything to do with fear — the fear of ending up alone, the fear of starting over, the fear of others judging you — then you are probably staying for the wrong reason, according to Winter."
"67 Ways My Life Changed Instantly After The Solar Eclipse," by Kaitlyn Cawley
"The second the eclipse came to a close and the sun returned to its fiery, spherical glory, I could feel it at once: the whole of me changed, renewed; lustrous, bright, and bursting. It was like I took a shower with Ponce de Leon in the fountain of youth. Like Thetis dipped me in the River Styx and didn't even forget my ankle. Like Steve Guttenberg and I went pool-hopping in exclusively Florida-based nursing homes. Like… super changed. All the changed. V changed."
"10 Essential Oils For Stress That'll Transform Your Room Into The Peaceful Sanctuary You Deserve," by Caroline Burke
"Ylang-ylang essential oil has been shown to work as a natural antidepressant, aphrodisiac, and sedative. The scent is more delicate and flowery than some other essential oil fragrances you might find, which is definitely good if you're someone who happens to have an especially sensitive nose. Sneezing isn't exactly a relaxing activity, is it?"
"'Ex Games': A Breakup Podcast From Elite Daily," written by Kaitlyn Cawley and produced by Anna Parsons
"The structure is simple: Two exes tell their sides of the breakup story separately, then they listen to the other's account, and finally we bring them both back into the room at the same time to argue over everything they've heard and finally have it all out. Who wouldn't jump at the chance to hear everything their ex thinks about them, to hear how the person on the other side really felt?"
Read it here, and listen to the complete The Ex Games podcast on iTunes and ACast.
"5 Yoga Poses For Gratitude That Will Open Your Heart Up When You Need It Most," by Georgina Berbari
"TBH, in the midst of all the delicious food and the Black Friday shopping, the true meaning of Thanksgiving can easily get lost in the shuffle of it all. While I'm all about finding great deals at the mall after I'm done feasting on pumpkin pie, stuffing, and mashed potatoes, I think we can all benefit from reminding ourselves what we should be thankful for not just now, but around the entire year. It's so important to find moments that allow you to ground yourself and really meditate on what you're truly grateful for in this life.
These five yoga poses are a great way to open up your heart so you can fill that space with clarity, energy, and graciousness. Give them a try this holiday season, or really, any time at all, so you can always come back to and appreciate the little blessings that life brings."
"Clues About A.D. On 'Pretty Little Liars' Even Got Past Star Shay Mitchell," by Kelli Boyle
"During the final season, fans developed a "Twincer" theory that said Spencer had an identical twin, and that's who A.D. was. They ended up being right. Mitchell says the show's creators threw in clues to A.D.'s identity throughout the entire final season of PLL, but they're so small, even members of the main cast missed them."
"Does The Tax Bill Affect Birth Control? It's Bad News For Women," by Hannah Golden
"'The bigger picture is that birth control has given women, over decades, as it's become more accessible and affordable, the autonomy to make the decisions they want to make for their lives,' Friedrich-Karnik says, citing careers, education, and family planning as examples of just some of those decisions women are able to make for themselves. 'To go backwards to a time when they can't afford contraceptives … is really just a huge step in the wrong direction.'"
"Zodiac Nail Art You'll Actually Want To Wear, According To Your Sign," by Rosebud Baker
"Once you start loving astrology, there's really no going back. You start to learn about how each of the signs expresses themselves in their own unique ways. You get curious about the signs with an insatiable thirst, and if you're like me, that insatiable thirst for more zodiac knowledge quickly invades every aspect of your life. Before long, you see how your zodiac sign can influence beauty products, lipstick shades, and even nail art. I combined my love of all things zodiac with my love of all things beauty to come up with zodiac nail art designs for each and every sign, and I'm pretty sure you're gonna love them."
"Easy Makeup Looks Without Brushes That Are Actually Stunning AF," by Alana Peden
"I challenged makeup artist Elena Miglino to put together the antithesis of Instagram makeup, otherwise known as makeup that requires no brushes, tools, or long-winded tutorials, and utilizes three products tops. If you're wondering how TF you'll get the makeup on your face, fret not. You'll use your hands, of course.
I know, I know, I know, but sometimes, busy women just can't muster the time, space, or energy for tools. And did you know you're supposed to wash your makeup brushes at least once a week? Talk about a buzz kill. Good thing Miglino transforms Orange Is The New Black actress Jackie Cruz from her character Flaca into a fierce red carpet vision without 'em."
"Loretta Lynch's Advice For Young Women Is To 'Use Your Voice' — EXCLUSIVE," by Alexandra Svokos
"Before the awards presentation, Lynch tells Elite Daily that the key for all young people — 'but particularly for young women' — is to 'find an issue that's important to you and use your voice to uplift that issue.' She explains that organizations like the Center for Reproductive Rights have been around so long for a reason, a testament to the strong work and the ongoing nature of the fight for progress. After all, 'the fights aren't new, and they aren't going away.'
'Sometimes, it can certainly seem as if the power structure is not on your side, and sometimes that can be the case,' Lynch says. 'But you always have your energy and you always, always have your voice, so use it. Always use it.'"
"Women Of Color Surfing As A Powerful Form Of Resistance," by Laurence Mathieu-Leger
""The things that our society has created to hold me back don't exist in the water."
"Who Is Ashley Bennett? Meet The Woman Who Won A Politician's Seat After He Posted A Sexist Meme," by Alexandra Svokos
"Before the election, she had worked as a psychiatric emergency screener — but her anger over Carman's offensive insensitivity drove her to run for office in her home county. Throughout the election, she told people she would be happy whether she won or lost because she did something unusual: She saw something she didn't think was right, and 'responded to that not just in being upset or posting about it on social media,' but by standing up and doing something. 'I was proud of myself for doing that,' she says.
Now, she hopes that her story inspires other young people to 'go out and do' what's right, even if it's scary.
'We all have gifts and talents and abilities, and, as a young person, sometimes you are dismissed or told to wait your turn. I think that it's always your turn when you decide it is,' Bennett says. 'As a young person, just step out there and do it, because what you have, what you bring to the table, is more than enough. If you're afraid, do it afraid.'"
"I Wore A Thong On My Head At Coachella," by Katie Corvino
"I didn't wear a flower crown, but I had $7 neon sunglasses from H&M's Coachella line, so you could say I went all out.
As someone with a sophisticated taste in music (CHEETAH GIRLS, FTW), I was more interested in taking cool Instagram pics than tripping on acid and hitting strangers in the face.
I wanted a new pro pic, you guys, and I wasn't going to leave that damn Ferris wheel backdrop until I got one.
As I looked around and saw the gorgeous Instagram bloggers with boho braids, floppy hats and body chains, I thought about the festival trends they were rocking and­ I lacked.
Therefore, I decided to do what any sane person would do: I took out a cute, lacy thong and wore it on my face as a headband."
"10 Best 'Grey's Anatomy' Moments That Give Us All Hope That Love Isn't Dead," by Tessa Harvey
"Between all of the drama, breakups, and makeups, the show has a few really special moments that (besides making us cry into our pillows a bit) sparked a new feeling of "is this what love really looks like?!" And OK, maybe it is a TV show, but it's a really good one, and a girl can dream for a McSteamy or a McDreamy in her life, amirite?
You can't even begin to count the number of breathtakingly romantic moments in all of Grey's, but you can try to appreciate them. In no particular order (because ranking would be much, much more difficult), here are 10 of the most magical Grey's Anatomy moments, especially for the hopeless romantic in us all."
"Who Is Beto O'Rourke? Ted Cruz's Texas Senate Opponent Is Coming For Young Voters," by Brittany Leitner
"O'Rourke is also gaining notoriety, and not just due to his contrasting political POVs. Before he was first elected to the House of Representatives in 2012, O'Rourke was a businessman in El Paso, Texas. However, before that, O'Rourke was a punk rocker. In fact, there are still grainy videos of O'Rourke and his band, Foss, floating around YouTube, and one of Foss' ex-members (Cedric Bixler-Zavala) even went on to join the bands Mars Volta and At the Drive-In. O'Rourke was on bass and vocals, and in true punk-rock, Kurt-Cobain fashion, even shows up in what appears to be a floral dress on the band's album cover.
Somewhere in Texas, you can practically hear Cruz's shuddering in his pantsuit."
"30 Flirty Texts To Send Your Partner To Turn The Conversation To Sexting," by Rachel Shatto
"As someone who is pretty shy about dirty talk, I never imagined I was a sexter. My first foray into font-based freakiness was a bit intimidating — for, like, two minutes, and then it was on. It turns out sexting with someone is actually easy, super fun, and hot. We had a great time that night... and many nights after. I highly recommend it. There is something about the safety of being behind that screen that really allowed me to let my freak flag fly. And it even turned out to be a really empowering experience that helped me get even more comfortable with my sexual side. Also, orgasms. Just sayin'."
"Is Tony On '13 Reasons Why' A Ghost? Christian Navarro Shuts Down The Theory," by Dylan Kickham
"Netflix's new teen drama has quickly become the service's most tweeted about series, receiving a mix of praise and backlash over its complicated portrayal of a teenage girl who commits suicide. It's also inspired a ton of fan theories about its mysterious characters. One of the most prevalent fan theories has centered on the character of Tony Padilla, a tattooed outsider who helps Clay Jensen come to terms with Hannah Baker's death. Elite Daily caught up with Tony's actor, Christian Navarro, to get the answer to the question fans have been theorizing about: Is Tony on 13 Reasons Why a ghost?
The bizarre theory popped up immediately after 13 Reasons Why was released at the end of March as a proposed explanation for Tony's seemingly singular focus on helping and guiding Clay. Many fans of the show pointed out how strange it was that Tony only seemed to pop-up whenever Clay needed help, and a theory soon formed that he was actually some sort of ghost or guardian angel sent to help Clay get through Hannah's tapes. But Christian Navarro is shooting that supernatural theory down."
"What Happens When You Stop Washing Your Hair For A Month? For Me, My Life Nearly Fell Apart," by Allie Strickler
"Seriously, though. You try scratching your head at work without anyone noticing the dry, white flakes flutter down onto your laptop, and let me know how productive you are. That's exactly what my days were starting to look like as I continued onward in my experiment.
By the time I woke up on Tuesday morning — aka day 10 of no shampoo or conditioner — I'd just about had it. My hair was becoming so saturated with oil that it was basically growing damp overnight as I slept, and then drying again in the morning into tight, ugly curls. That morning, I left my apartment to go to work after styling my hair in a sad side ponytail, my too-much gene steeped in utter disappointment.
Though I told myself I would go the full month using absolutely no products of any kind to wash my hair, I'd reached my limit after little more than one week of the experiment. I began researching other ways to wash my hair without shampoo or conditioner, desperately picking at my dirt helmet along the way."
"Prince Harry & Meghan Markle's Body Language Reveals Some Interesting Things About Their Relationship," by Caitlyn Luce Christensen
"Meghan, according to Constantine-Perfido, is completely enamored of him, demonstrated by how she grips his hand and looks up into his eyes intimately.
'She's caught up and enamored,' says Constantine-Perfido. 'This is a new level for them, and she is hyper aware of her surroundings. She's not so much in the moment, as she is thinking of everything else that's going on.'
They might be royals, but I, for one, definitely relate to how emotions rise up onto the surface of Meghan's face even when she is trying to hide them. And the giddy, awkward, childlike joy of a fresh relationship is definitely relatable, too."
"How Being Stood Up On A Date Was Actually Empowering For Me," by Alison Segel
"So, here is what happened, since I know you are desperately wondering. I was hanging out with a guy who would disappear for days at a time and then ask me out again. A lifelong doormat and people pleaser, I've been used to settling for crumbs in relationships, and it's been hard for me to break out of that pattern. Imagine a loving, healthy, reciprocal relationship! I can't.
This guy ended up disappearing for two weeks. He then texted me asking to hang, and I told him I was done. I expected more attention and communication out of my romantic relationships. I was finally sticking up for myself. I felt great. But then, he asked me out to coffee to talk, and I caved. Of course, I was hoping for an apology, and in my own fantasy, he was totally going to show up with flowers.
But the reality of this situation was that he actually did not show up at all. I'll tell you how this story ends, though: I'm actually glad that I got stood up."
"Do Hair Extensions Really Work? I Got Kim Kardashian's Look," by Katie Corvino
"Since I was 13, I've desperately tried to grow my hair back, but it just won't get to the length it used to be. It's frizzy and damaged, and I'm also stressed, so that probably doesn't help. I'VE TRIED EVERYTHING: avocado masks, apple cider vinegar, vitamins, oils, crying alone in the bathroom.
But one thing I've never tried before is tape-in hair extensions with Paul Labrecque. Yup, if you haven't heard about Paul and his salon, then you better take a seat."
"My Brother Used My Tinder For The Weekend & I Actually Learned So Much From Him," by Sydnee Lyons
"Like Barney, Sean also has very specific rules about how he interacts with people, so I knew I was in for a treat when I asked him to take over my Tinder. For the most part, all of his decisions were surprisingly insightful and well founded — and not at all what I expected from the guy who dances to Post Malone on a nightly basis for an audience that may or may not exist."
"This 'Bachelor' Contestant Is Already Being Called A Kim Kardashian Lookalike & TBH, It's True," by Carolyn Bernucca
"Marikh Mathias is a restaurant owner from Salt Lake City, Utah. She is 27 years old and her LinkedIn indicates that holds a dual Bachelor's Degree in Mass Communication and Strategic Communication from the University of Utah. She appears to have been a Brand Director before taking on her current role as a restaurant owner. An endorsement on her page notes her combination of experience in 'business dealings' and 'creative endeavors,' so we're super stoked to see how these different passions play out on the show.
Mathias has also done some modeling and at one point was represented by Broadway Talent Agency in Utah. According to her Instagram, she is of Indian descent and is a fan of Beyoncé, Stranger Things, the Obamas, and NastyGal. Same, Marikh, same."
"This Solar Eclipse Ritual Made Me Feel Totally Cleansed, Here's How I Did It," by Emily Anne
"After my energy was cleaned and refreshed, I wrote down my intentions for this eclipse. Intentions have to be definitive statements 'I am,' 'I have,' and 'I attract.' Usually, new moon rituals ask you consider the next month of your life. But because this new moon is also an eclipse, it's better to consider the next half year for writing intentions because eclipses follow six-month cycles. As a recent college grad with an uncertain future, thinking about the next year is something that I am all too familiar with."
"Taylor Swift's First Music Video Vs. 'Reputation' Shows How Much She's Changed," by Jamie LeeLo
"You guys, I took a big one for the team. I rewatched every one of Taylor Swift's major music videos and learned a lot. Like, A LOT, a lot. I traveled back to the long, curly locks and squinty eyeliner days. I traversed the platinum bob into the red lipstick pout. I mountaineered through the peaks and valleys of her endless, rocky love life. I danced among the squad of amazon beauties and I watched her die and come back to life in her latest single. And let me tell you, Taylor Swift's first music video vs. Reputation tells a tale of I literally don't know what, but it's long and confusing and full of a great hair and makeup team.
Walk with me, Reader.
The year was 2006. Somewhere, a 16-year-old Tay-Tay was stretching her slender limbs over a guitar gearing up to set the pop music world on fire. She was... I don't know... lanky? Fair? Whimsical? Trained in Nashville and with an affinity for songwriting, Swift was poised to be a fantastic country singer. Little did we know it would lead us here.
Now, the year is 2017 and Taylor Swift has been busy killing off all the old versions of herself that have emerged in the past 11 years, revealing a sassy, if not threatening, pop princess warrior-villain thing I'm still not sure I understand."
"I Wore A Wig Named 'Lola' For A Year & You Need To Know What It Did To My Hair," by Brianna Arps
"My natural hair wasn't even close to what society said was "beautiful." In the early 2000s, envied styles — whether they were natural or not — included long, straight hair and silky waves. This was especially true in the black community, where having 'good,' easy-to-manage hair was seen a status symbol.
As soon as I got older and received permission (kind of) from my mom, I began experimenting heavily with hairstyles. At 13, I dabbled in braided extensions, which were my absolute favorite. Although we shelled out hundreds of dollars for them, bra-strap-length box braids were hassle-free for me and considered an investment for my mom. Not only did they drape longer than my natural hair, each set of braids could easily last up to three months with proper care. Totally a win-win situation."
"Drake Collects Birkin Bags For His Future Wife & Somehow This Is Not Surprising," by Candice Jalili
"I mean, you guys, come on. It's Drake. This is the guy who turned his VMAs speech into a profession of love on live television. This is a guy who gets really sad about fighting with his girlfriend at the Cheesecake Factory. This is a guy who literally has a dog named Diamond. Are we REALLY surprised that he, of all people, would have an extensive collection of Birkin bags that he's saving up for his one true love someday?"
"Tweets About Trump Looking At The Sun During The Eclipse Are The Best Thing On The Internet Right Now," by John Haltiwanger
"Looking directly at the sun is never good for your health. This is not FAKE NEWS nor is it a hoax created by the Chinese or any of America's other geopolitical foes. With that said, if you took a quick peek at the solar eclipse, don't beat yourself up. You probably did not go blind. Also, the president did it so you have a good excuse (but the president is also currently Donald Trump, so, yeah)."
"Meghan Markle's Natural Hair Will Inspire You On Hour Four Of The Dreaded Wash Day," by Allanah Dykes
"I'm what the beauty community would call a 'new natural.' After relaxing my hair for over 10 to 15 years, I decided to give my hair a break. There's a multitude of reasons why women of color relax their hair: societal pressures, personal reasons, or they just find it more manageable. In the beginning, my choice was my mother's, who would relax my hair because of the time-consuming process of managing my natural hair. She was in grad school, taking care of two kids, and spending four or more hours on my hair just wasn't on the agenda. When I grew older, I went to a salon to get it professionally done. Relaxing was always a mainstay in my routine.
The reason why it would be so cool to sit down with Markle and talk hair shop is because it's so nuanced. Personally, I didn't feel the need to relax my hair from society's pressure to fit into Western ideals. It was just easier, and with a packed schedule of extracurricular activities and sports, it worked well for me. Just like going natural wasn't a stand against society: I had to for health reasons, and my hair just couldn't take the chemicals anymore."
"California's Sexual Assault Survivors' Bill Of Rights Is A Landmark Step In The State," by Hannah Golden
"The bill of rights passed in California, known as AB 1312, is based on a model bill written by Amanda Nguyen, who founded a nonprofit to secure civil rights for sexual assault survivors after justice in her own case failed in Massachusetts. Nguyen explains to Elite Daily that key features of the bill include the right of sexual assault survivors to know their rights and resources, receive a copy of their police report, access their medical record, receive free showers at medical facilities after a forensic exam, apply a 20-year statute of limitations, and not have their evidence destroyed before that time runs out."
"100 People Reveal The Reason Their Last Relationship Ended," by Kaitlyn Cawley
"We surveyed 100 people and asked them to detail how their last breakup went down in one sentence. Yes, of course, several of the responses we got were run-ons, but the overall ethos of the piece is that breakups are messy and complicated, but they generally happen for a reason.
And when it really boils down, all it takes is one sentence to realize why things just weren't right.
Here are 100 people's truncated, but truthful reasons their last relationship ended. I even put them in a word cloud."
"How To Access Your Past Life, According To An Expert," by Rosebud Baker
"Have you ever waited for a text back for so long, you start wondering if you were a debt collector in a past life? I f*cking have. I am right now, actually.
Past lives are a fun thing to think about when you're over the life you're living now and you're wondering why it sucks so much.
That sounds like a joke, but it's true.
If you've ever been stuck in a bad place, and terrible things keep happening, you might start to wonder if any of it is karma from a past life catching up with you.
Peter Loffredo, a holistic therapist and a licensed clinical social worker, helps his clients answer that question with a method called past life regression therapy. Elite Daily spoke with Loffredo about the process."
"Workouts For Your Zodiac Sign That'll Keep You Centered & Make You Stronger," by Georgina Berbari
"You know your friend who literally needs to go to the dance floor every time you go out on the weekend? They're probably a Leo.
Leo gals are passionate and have huge hearts, but TBH, they like having an audience when they work out.
Zumba or any other kind of dance-based cardio is where it's at."
"How To Read Your Natal Chart & All Its Aspects," by Emily Anne
"What elements are your sun, moon, and rising signs? Do they complement each other? Which planet rules your sun sign compared to which planet rules your ascendant? Are your emotions (moon) in a difficult aspect to your ego (sun)?
Is your moon and your significant other's moon vibing with each other? Then, you can study your communication style (Mercury), your style of harmonizing with others (Venus), and how you go after what you want (Mars)."
"If There's One Person You'd Never Date, You Should A Give Them A Chance & Here's Why," by Kimmy Foskett
"Here's the thing: if you even had a slightly nice time on the first date, you should definitely go on a second date. People have off nights, you can't expect super chemistry on date one, and you might have a great time. My therapist taught me this a long time ago, and it's excellent advice.
OK, so if it's true that you should give decent first dates a second shot, let's go back a step. I think you should go out of your way to go on a date with a person you never thought you'd date. Whether it has to do with their height, the fact that you were best friends in high school, or simply that their internet face did not make you scream, 'I WANNA MAKE OUT WITH THAT,' you should still do it. Why? Let me tell you."
"Shooting Survivor's Open Letter To Las Vegas Victims: 'My Heart Aches' — EXCLUSIVE," by Cissy Rowley
"I was shot twice in the leg by an angry and misogynistic gunman in a movie theater in Lafayette, Louisiana, on July 23, 2015. A bullet whizzed past my head and sliced through my thigh and calf as I struggled to figure what the loud pops were and where they were coming from. It shattered my tibia on its way out of my ankle, leaving me unable to run when the gunman reloaded and movie patrons tried to escape. I crawled to safety, out of the theater to the parking lot where chaos ensued as hundreds of people fled to their cars, unsure of who was shooting. Good Samaritans put pressure on my bleeding bullet holes and carried me to an ambulance while police swarmed the theater."
"Lisa Frank Denim Jackets Are Available At Spark Pretty Vintage Store In NYC & We Need One," by Danielle Valente
"No back-to-school look was complete without a dash of neon and funky-colored animals. Lisa Frank, the brand all millennials know and love, was a staple of the '90s, but never went out of style. Fast-forward 20 years, and now Lisa Frank denim jackets are available at a forthcoming vintage store in New York City, so naturally this is a perfect way to celebrate your childhood."
"'The Mindy Project' Series Ending Marks A Change In Feminism On TV & We Are Grateful," by Stephanie Ironson
"We haven't seen a character like Mindy Lahiri before. She works hard, puts her job first, strives to be the best, doesn't take no for an answer, still feeds into her vices, all while successfully expanding her career — qualities that are traditional for a male lead, or perhaps Miranda from Sex and the City. However, Mindy is no Miranda. Yes, she can be bitter, but her bitterness is dusted with Beyoncé references and topped with a Wreath Witherspoon. It's Mindy's stereotypical feminine qualities and her desire to find love that became fundamental to the complex character.
And those complexities are what have catapulted both Mindys (Lahiri and Kaling alike) through TV's glass ceiling. Romantic comedies be damned, Mindy Kaling has forever changed any preconceived notions of sitcoms and female leads."
"Melania Trump's Dress Choices Have Political Weight Beyond Looking Good," by Thea Glassman
"For instance, Trump wore a pair of crazy high stilettos when she boarded a plane heading to Texas, after Hurricane Harvey hit. She got a lot, a lot of flak on Twitter for going to the ravaged city wearing a pair of heels. It felt, perhaps, like a symbol of the Trump administration altogether. You know, a group of very wealthy people, who often seem to lack a certain clear perspective when it comes to the lives and concerns of the middle and lower class. Those heels were a simple ensemble choice, but they also spoke volumes about the Trump administration's overall brand and priorities."
"5 Benefits Of Apple Cider Vinegar That Will Change Your Life," by Imani Brammer
"What even is apple cider vinegar (ACV), and who the hell would drink vinegar? And what's all that stuff at the bottom? Why are people so excited about this? Just because it says apple cider vinegar? It's still vinegar, people.
Clearly, I wasn't #woke, but in my defense, this was years ago.
Now, however, I'm slowly learning about the magical wonders of this strange liquid and welcoming it into my life.
If you're anything like me, then I'm sure you've heard of ACV. It's one of those products you may have seen in your home but didn't even realize just how much of a gem it really is."
"A Palm Reader Predicted The Motorcycle Accident That Nearly Killed Me – 8 Years Before It Happened," by Puxan
"It was 2008 when my aunt invited over the palm reader; I was on summer holiday in Mumbai, India before heading into my junior year of college in Paris, France. It wasn't all that out of the ordinary to do. My family is originally from India, and I have been exposed to spiritual practices from a very young age. Much of my family strongly believes the spirit world, palmistry, and astrology all have very real effects on our lives. My great grandfather was even a priest for the spirit world.
My aunt, in particular, was curious about where the next few years would lead me — whether I would land a great job out of school or, more importantly, whether (and when) I would get married, which is a major topic of interest in Indian families.
When he arrived, I agreed to the palm reading session for pure entertainment, and I volunteered very little information to the man. I was skeptical of his honesty — and of palmistry in general. He opened with a few stereotypical and obvious statements that would apply to most 19-year-old men: Don't drive too fast, be careful with alcohol, study hard, etc… He told me the girl I was dating at the time would not become my wife, which wasn't exactly a shocking revelation for me.
At the start, he was concise and quick, offering one-off sentences and trite pieces of advice. But soon after, he found his stride and started fleshing out his predictions with more details."
"7 Easy Steps To Nail Your Winged Liner," by Kim Carpluk
"As I always say while teaching others how to do makeup, there are 50 ways to get to Florida. You can walk, you can drive, you can take a plane, you can ride a unicycle, etc. It's not that any way is wrong, it's just that some ways are quicker and easier than others. So if you have an eyeliner routine that works for you that you can achieve in half a second, then keep doing it! But if your GPS to Florida is simply broken, or you're looking for some new short cuts, then stick with me and we'll get you to Disney World in no time."
"13 Deep Questions To Ask Your Crush Over Text To Get To Know Them Better," by Rachel Shatto
"I don't know about you, but I honestly can't remember the last time I actually used my phone as, like, a phone... because texting. Who calls when texting is an option? And the best kind of texting has got to be when you're texting with a new crush. Hearing the ping or feeling the vibration of a new message coming in? Glorious. But occasionally you hit the dreaded conversational lull. In those moments, it's good to have some deep questions to ask your crush over text — something that will kickstart the conversation and give you a chance to get some real insight in who they are beyond that cute face."