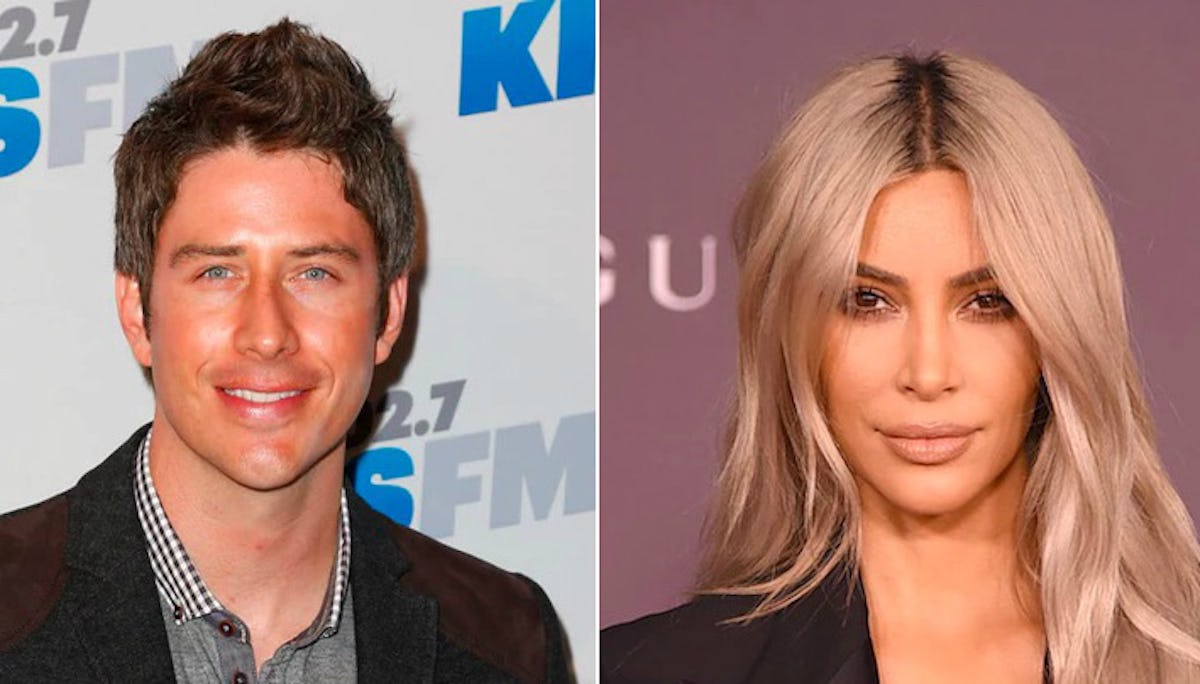 This 'Bachelor' Contestant Looks Exactly Like Kim Kardashian & You Need To See It
IMEH AKPANUDOSEN/KEVIN WINTER/GETTY IMAGES
Last night, ABC announced the 29 women who will be competing on the upcoming season of The Bachelor. Among the contestants are a sports reporter, an orthopedic nurse, and a television host. It's certainly an inspiring group of women, and one in particular is already standing out. The Bachelor contestant is being called a Kim Kardashian lookalike, and TBH, it's true.
Marikh Mathias is a restaurant owner from Salt Lake City, Utah. She is 27 years old and her LinkedIn indicates that holds a dual Bachelor's Degree in Mass Communication and Strategic Communication from the University of Utah. She appears to have been a Brand Director before taking on her current role as a restaurant owner. An endorsement on her page notes her combination of experience in "business dealings" and "creative endeavors," so we're super stoked to see how these different passions play out on the show.
Mathias has also done some modeling and at one point was represented by Broadway Talent Agency in Utah. According to her Instagram, she is of Indian descent and is a fan of Beyoncé, Stranger Things, the Obamas, and NastyGal. Same, Marikh, same.
When Mathias was announced as one of this season's contestants, Bachelor fans took to Twitter to point out Mathias' resemblance to none other than the queen of social media, Kim K.
The pic in the tweet is a bit blurry, plus Marikh is standing in the back and therefore hard to see. But based on her Instagram, we can definitely see the resemblance.
This season's bachelor is 36-year-old Arie Luyendyk. His father, Arie Luyendyk Sr., is a two-time Indianapolis 500 winner from the Netherlands. Luyendyk was also born in the Netherlands but currently resides in Scottsdale, Arizona, where he follows in his father's footsteps as an auto racing driver himself. He previously appeared on the 2012 season of The Bachelorette and finished as a runner-up. This time, it's Luyendyk's turn to look for love. Hopefully he'll find a bond as strong as Kim and Kanye's.
People Magazine introduced the 29 women vying for Luyendyk's heart this season, and honestly, we don't know how we'll be able to pick a favorite.
Another contestant who has already made an impression on Bachelor fans (yes, before the show has even started - this could be a looong season) is Kendall Long, a creative director from Los Angeles, California. So why is she standing out? Well, in the spirit of Kardashian konnections (see what I did there?), Long has a twin sister named Kylie. Although Kendall and Kylie Jenner are technically not twins (they're two years apart), fans are enjoying the funny coincidence.
Season 18's Bekah Martinez is also already making waves. A nanny from Los Angeles, California, Martinez's age was left out of her bio for the show. A bit of Internet sleuthing shows that Martinez is 22, which makes her the youngest contestant the show has ever had. Some fans are trying to figure out why her age has been withheld: Was it her choice or the producers'? In a post on The Bachelor's official Facebook page, others are pointing out that while Luyendyk is 36, none of the contestants are his age or older. Data scientist Alice Zhao previously pointed out that this age difference is a regular occurrence on The Bachelor, and the opposite is true on The Bachelorette. The average age of the Bachelorette is 27, while the average age of the men competing for her heart is 29.
It's clear that fans are already excited about the upcoming season. Prepare for all of the tweets, Facebook posts, and of course, memes.