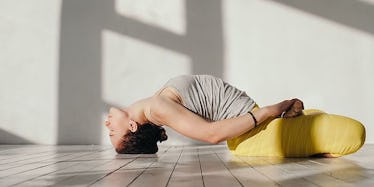 This Is The Best Workout For Your Body, According To Your Zodiac Sign
If you're a believer in horoscopes and astrology, you know that the characteristics and traits that describe your sign can be eerily accurate. And even if you're not that into syncing up with the stars, downloading a zodiac app and staying up to date with your horoscope is honestly entertaining and intriguing AF. So, if you want to get even deeper into aligning with your most prominent personality traits, knowing the right workouts for your zodiac sign will definitely take your normal fitness routine to the next level.
Have you ever finished a workout and it was just, well, eh? Nothing was necessarily wrong, but you didn't get that rush of kickass endorphins that usually make working out feel amazing AF.
Astrology can provide you with deeper insight into your personality, strengths, weaknesses, flaws, preferences, desires, and attitudes toward life. Getting a glimpse into these different aspects of who you are might just help you find the change you need to revamp your normal workout routine, so you won't have to waste your time at that cycling class you low-key hate. Instead, tapping into your zodiac sign might just help you find a workout that strengthens both your body and your soul.
So, here are a few suggestions for how to work out according to your zodiac sign. Remember to always listen to your body, and keep in mind that these aren't set-in-stone rules, but rather ideas that are fun to play around with on the path to finding what suits you best and makes you feel empowered.