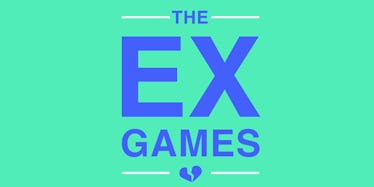 Elite Daily's "Ex Games" Podcast Is Here And It Tells The Two Sides Of A Breakup Story
Elite Daily
Breakups, am I right?
Over here at Elite Daily, we feel your pain. That's why we've started a whole new content series called the "Ex Games" that delves into the trials and tribulations of dating, relationships, "almost relationships," and breakups in 2017.
Whether it's the realization that things need to end, the act of rejection, the reality of being single, or the resurrection that is moving on, the Ex Games has every stage of a breakup covered.
And to really bring these stories to life, we've started a complementary Ex Games podcast. Each week, Elite Daily's Editor-at-Large Kaitlyn Cawley (that's me) will examine a new ill-fated romance, attempt to pinpoint where it all went wrong, and hopefully end up somewhere near the truth.
The structure is simple: Two exes tell their sides of the breakup story separately, then they listen to the other's account, and finally we bring them both back into the room at the same time to argue over everything they've heard and finally have it all out.
Who wouldn't jump at the chance to hear everything their ex thinks about them, to hear how the person on the other side really felt? We make our way through the love story, the good times, the bad times, the fights, the breakup, and the aftermath, leaving no stone unturned.
It's sometimes sweet, often painful, mostly awkward, and always entertaining (well, to others, of course).
You can check out all our episodes here, iTunes, ACast, or at any of the places you normally find your podcasts.
Alex & Emma: That College Relationship
Two college sweethearts recap what brought them together and drove them apart all before graduation. We move through pesky high school girlfriends, refusing to say "I love you," and a car crash that changed everything.
Evan & Gaelyn: That On-Again-Off-Again Relationship
Two church-going high schoolers recount the drama of their love/hate relationship over the course of a decade, a child, and a failed marriage (to someone else).
MA & Sulli: That Roller Coaster Relationship
Two female college soccer players review their up-and-down struggles through repression, discrimination, and side-chick drama. 
Special thanks to our producers Anna Parsons and Pierre Bienaimé.