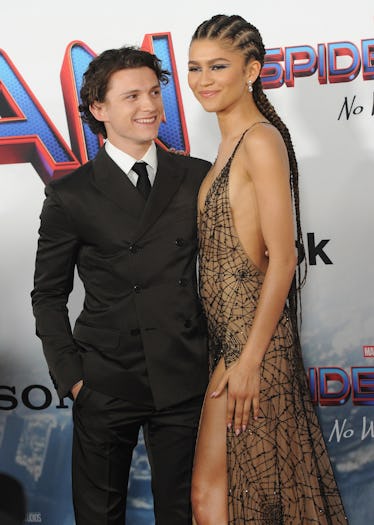 These 18 Celeb Couples Keep Their Relationships As Private As Possible
The Tomdaya updates may be rare, but I live for them.
Albert L. Ortega/Getty Images Entertainment/Getty Images
Some celebs flaunt their love loud and proud on social media and in interviews, and TBH, I love to see it. (Shoutout to Megan Fox and Machine Gun Kelly for allowing me to be a part of their insanely weird but also cute journey.) But then there are the A-listers who'd sooner relocate to Antarctica than reveal details about their love lives, which is totally respectable, but really doesn't satisfy everyone's innate curiosity. Everyone has a right to privacy, and for most private celeb couples, keeping their relationship under wraps is a way of keeping one part of life pretty normal and sane. Again, that's their prerogative. But c'mon, guys. Can't you post at least one couple selfie on Instagram? For me?
From couples who have quietly been together for what seems like forever to those who are newly together but very low key about it (I see you, Harry Styles and Olivia Wilde) tons of Hollywood stars would rather talk about their latest projects than the person they're dating. That won't stop the paparazzi from photographing their maybe-date nights and secret smooches, however. Some super-private celeb couples are constantly in the limelight, even though they would really rather not be. (Sorry, Prince Harry and Meghan Markle.) Here are some A-list couples who like to keep their relationship pretty private — but don't always succeed.
You have to hand it to and respect private celeb couples for wanting to keep things low key and personal, rather than public for all to see. That being said, it doesn't make their relationships any less interesting.
This article was originally published on