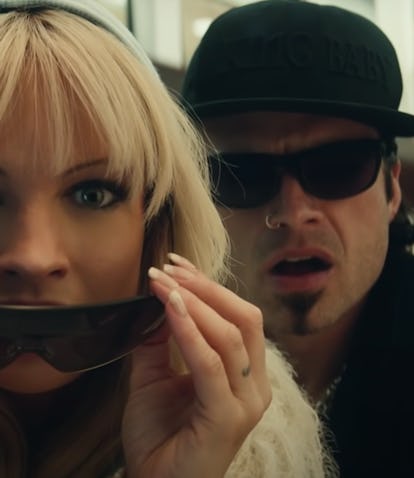 These Are The Best TV And Movie Sex Scenes Of 2022, So Far
Don't worry — this list will be updated as more steamy stuff comes out.
Hulu
The roaring 20s came in with a bit more of a bang than anyone anticipated. Watching TV and movies at home, either alone or with a partner, has become far more central to everyone's lives. But the lack of going out on dates means entertainment sometimes needs to ~stimulate~ us in ways it hasn't had to in the past. So, behold: The best TV and movie sex scenes of 2022 (so far) that will keep the heat going all year long.
It helps that 2021 worked as a heck of a lead-in with sex scenes galore. With everything from the debut of Sex/Life to the arrival of the long-awaited Gossip Girl reboot, it seemed like everyone was doing it... like, doing it, doing it. From romantic drama like Firefly Lane to bold suspense like You to the unhinged chaos of Deadly Illusions, it seemed like streaming services were suddenly discovering audiences like watching people get down in the bedroom (and the bathroom, and the gym, and the elevator). Even Sex and the City came back for one more round with And Just Like That right before the start of 2022.
So what does this year have to offer as a follow-up? Let's run down some of the hottest scenes so far.
Watch this space for even more sexy scenes as they come out.
This article was originally published on