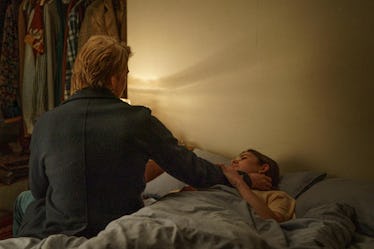 Here Are The 9 Conversations With Friends Sex Scenes, Ranked By Hotness
And exactly where to find them.
Hulu
When Hulu's Normal People came to small screens in late April 2020, basically everyone took a break from Tiger King and pivoted to the sexy Irish romance. Normal People was author Sally Rooney's first book-to-screen adaptation that launched her into fame, but it wasn't her first novel — that was Conversations With Friends, a tale about four unlikely friends and their messy relationships. Now, Conversations has its own adaptation as a Hulu series. But is it as sexy as its predecessor? Here are all of the Conversations With Friends sex scenes — ranked by how often you'll want to replay them — so you can decide for yourself.
Warning: Spoilers for Conversations With Friends follow. Rooney's writing is known for focusing on female pleasure and describing real sex, from the awkward to the euphoric. Paul Mescal and Daisy Edgar Jones first portrayed this as Connell and Marianne in Normal People. In Conversations, Rooney's lush sex scenes come to life mainly with Joe Alwyn, (yes, of Taylor Swift fame) as Nick, and newcomer Alison Oliver as Frances.
Nick is married to Melissa (Jemima Kirke), who meets Frances and her friend and ex, Bobbi (Sasha Lane), and insists on building a four-way friendship complete with frequent double dates, even though Frances and Bobbi broke up a while ago. If that doesn't sound complex enough, Bobbi develops a crush on (and kisses) Melissa, and Nick and Frances' affair gets quite serious. In the midst of all this drama are slow, choreographed sex scenes planned by the show's intimacy coordinator, Ita O'Brien.
When it's time to turn off your brain and rewatch these steamy moments, turn to this ranked list to find the exact one you're looking for.