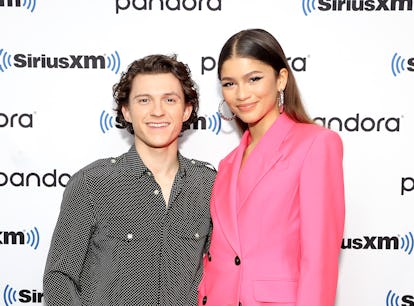 26 MCU Actors Who Reportedly Dated Each Other IRL
Is the Marvelverse kinda… messy?
Cindy Ord/Getty Images Entertainment/Getty Images
When the history books on 21st-century entertainment are written, the Marvel Cinematic Universe will stand out as one of the most successful onscreen franchises ever devised. The Infinity Saga alone was 23 films long, and every one of them was a monetary box office success. As the franchise expands into streaming on Disney+ while continuing to release multiple films a year, the pantheon of actors it includes has escalated quickly. At this point, more Marvel Cinematic Universe actors dated each other IRL than you may realize, and while not all of those relationships have lasted, they were all entertaining.
There is nothing more irresistible than when two stars form a relationship. The compounding of fame, especially when the couple comes from different parts of the celebrity universe, can drive both up the A-list simply by existing together on a red carpet. Ben Affleck and Jennifer Lopez are the gold standards here, but, despite the MCU's best efforts to rope seemingly every single person in Hollywood into their superhero franchise, neither are part of the Marvelverse. (And considering Affleck left the DC Extended Universe, these two are the rare celebrities who may remain that way.)
But that doesn't mean there haven't been some serious A-list hookups between actors, either confirmed or widely rumored. Let's run down the list.
If you're interested in seeing these folks in action, all of the MCU streaming TV series and most of the films are available on Disney+. The Spider-Man films and The Incredible Hulk are available at Amazon Prime rentals.
Thanks for always keeping things interesting, MCU stars.
This article was originally published on