American Idols (Taylor's Version)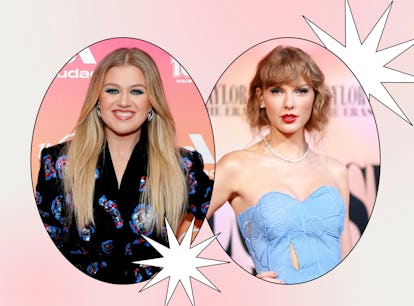 Taylor Swift & Kelly Clarkson Have Been Supporting Each Other For Years
Lowkey friendships always hit different.
Kelly Clarkson is long overdue for a friendship bracelet. Taylor Swift has several notable friendships that exist outside her new squad. She recently shined light on her bond with Beyoncé, which slightly calmed down the months-long bickering between their fandoms on social media. Well, stan Twitter. Meanwhile, there seem to be new eyes on Swift and Clarkson's chemistry, which has been going strong for quite some time now.
The two stars have always supported one another. However, it might've flown under the radar, as their support thrives in a subtle way. From Clarkson's potential involvement in Swift re-recording her discography to her musical shoutouts on her daytime show, here's a timeline of the two singers' special friendship that most fans might not know all the details about.