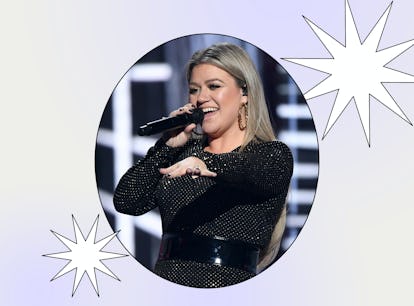 My Life Would Suck Without These 10 Kellyoke Covers, Ranked
Ate and left no crumbs behind.
Kelly Clarkson was made for television. Her singing career has been largely captured on-screen, starting with her 2002 American Idol win. Since that accolade, Clarkson has become the pop titan the show's judges knew she'd be. From her hit-filled Breakaway album to her other wildly overlooked singles ("Never Again" deserved so much more), most of her discography is likely still topping millennials' nostalgic music playlists. The singer has continued to flaunt her talent in recent years, even throwing in an unexpected song cover or two at a live show. It's almost as if she knew she would eventually reinvent karaoke.
In September 2019, Clarkson debuted her daytime talk series The Kelly Clarkson Show. She opens each episode with her Kellyoke segment, where she and her band named Y'all cover popular — and sometimes, criminally underrated — songs from the past and present. So far, every cover Clarkson has done has been a musical banger.
Let's raise a glass to these 10 impressive Kellyoke covers, ranked by how much each one altered my brain chemistry.