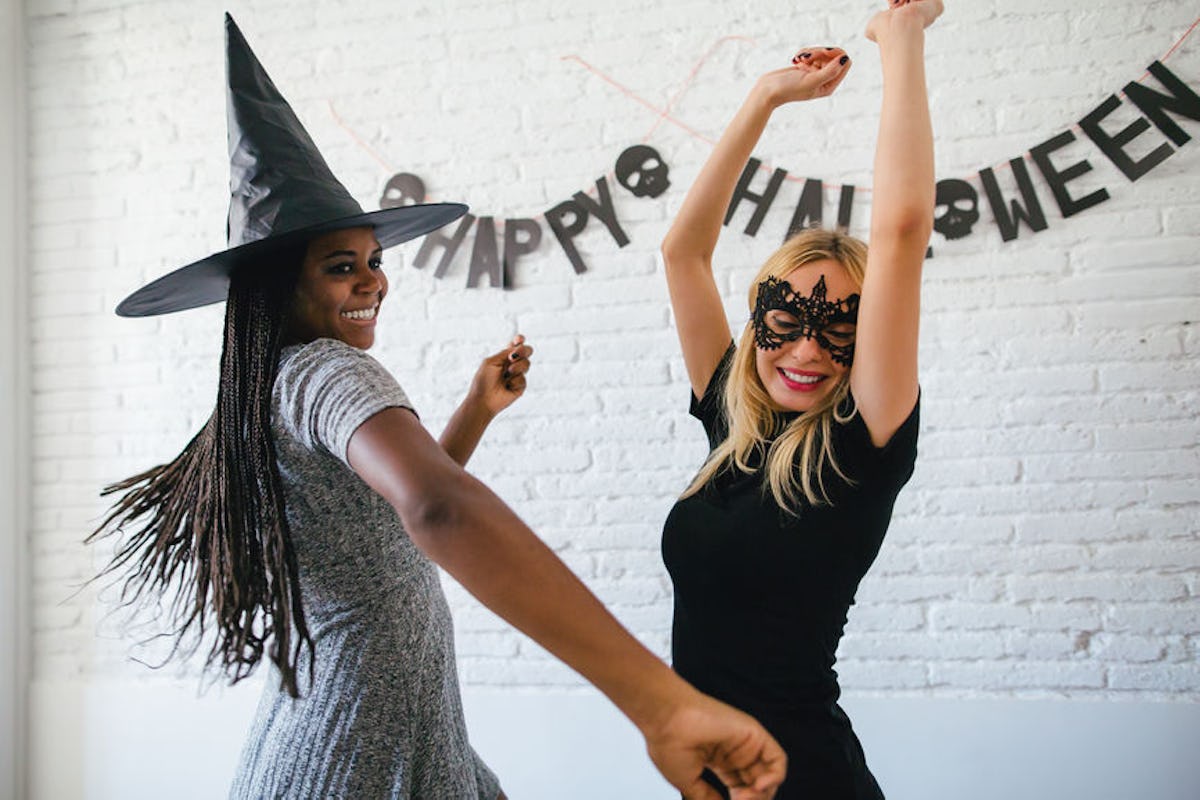 10 Sexy Couples Costumes For Halloween 2019 That Will Bring The Heat
Honestly, there are so many pros (and very few cons) when it comes to dressing up for Halloween. However, I admittedly start thinking about my costume in July, so I may be a bit biased. But seriously: You have an excuse to dress up in an outfit that makes you feel super sexy, with only a slight possibility that you might get cold. If you're starting to brainstorm the best costume for you and bae, you should consider the following sexy couples costumes for Halloween 2019 that'll totally bring the heat. They might even be so steamy that you won't feel the chilly October air.
One of my favorite parts of this holiday is seeing couples show up to parties in costumes that are so unique and specific to them. The sexiest costumes are usually ones that are equal parts creative and confident, while also showing off the pair's chemistry. You can also have a little bit of fun with it! For example, last year, my two friends were the peach emoji and the eggplant emoji, respectively. The costume was both sexual and a giant hit!
Read on for 10 sexy couples costumes that will leave the entire Halloween party wanting more.