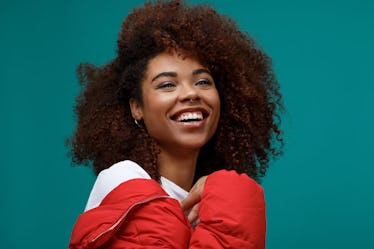 15 Painfully Relatable Breakup Memes That'll Make You LOL Nonstop
There's no denying breakups can be rough. Whether you were together for weeks, months, or years, the end almost always stings — even just a little. The way you cope after a breakup varies per person, per relationship. Some like to drown their sorrows in junk food and wine, some like to keep busy, and others like to laugh their sadness away one meme at a time. Memes are food for the soul (or something like that), and breakup memes that are so painfully relatable are the perfect place to start when you need a good post-breakup laugh.
Life after a breakup means adjusting to a whole new life without your ex, and sometimes that adjustment period can feel never-ending. But I'm here to tell you it gets better, I promise. I know that may not be what you want to hear right now, or maybe ever, but it's true. You're not alone. You have your friends, your family, and every other pretty lady who has gone through the same thing you're going through right now to relate to. But if you'd rather deal with it alone, revel in these 15 hilarious memes that might help relieve a bit of the sadness, or at least make you LOL.