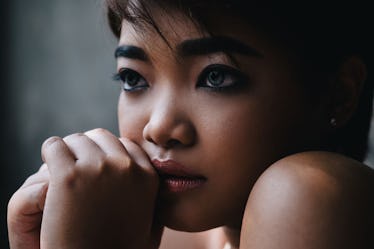 This Is The 1 Thing Therapists Tell Their Clients To Do After A Breakup, So Take Notes 
Breakups are hard and confusing, and chances are, if you've been through one (or 10), you've also been on the receiving end of a lot of advice. Lord knows I've gotten — and given — plenty of it, most of it probably not very good or helpful. This made me wonder what the best post-breakup advice would actually be. So, I reached out to folks who actually know what they're talking about — therapists and breakup specialists — for advice on the one thing you should do after a breakup. Because, after all, how many of us couldn't use a little more help in dealing with heartbreak, am I right?
Honestly, their answers were some of the best advice you could ever hope to get, especially in the midst of a breakup when the heartbreak is the most intense. Some of it is common sense, some of it is practical advice, but all of it is a reminder that what you are feeling is temporary, and by putting your self-care first, you will get through it. To help that healing process along next time you're going through the end of a relationship, remember what these experts suggest. Take notes, folks, because this is going to be life changing.