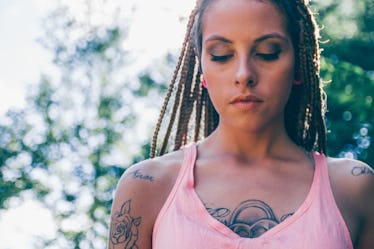 It's Totally Normal To Miss These 7 Things After A Breakup, So Don't Stress It
Breakups happen. Whether you were the one who was broken up with or the one who ended things — in the days, weeks, months, and maybe even years following a breakup, there may very well be moments that happened throughout your relationship that you reminisce on. That's nothing to be ashamed of — there are plenty of things it's normal to miss after a breakup, despite who ended it or why.
Breakups are exceptionally hard, and there's a scientific explanation behind why that is. "When a couple goes through a breakup, the brain experiences massive withdrawal symptoms almost identical to a heroin addict quitting cold turkey," Dr. Wyatt Fisher, licensed psychologist, told Elite Daily. "After a breakup, people should expect withdrawal symptoms for roughly six months and increase their self-care."
If your ex was a big part of your life, it's normal to miss certain things about them. Getting over them might take time. So, while you're working through the rhythms, don't freak out if random, sweet memories pop into your head and you find yourself longing for those memories to be more than just memories. Here are seven things you'll probably find yourself missing after your breakup that are totally normal.