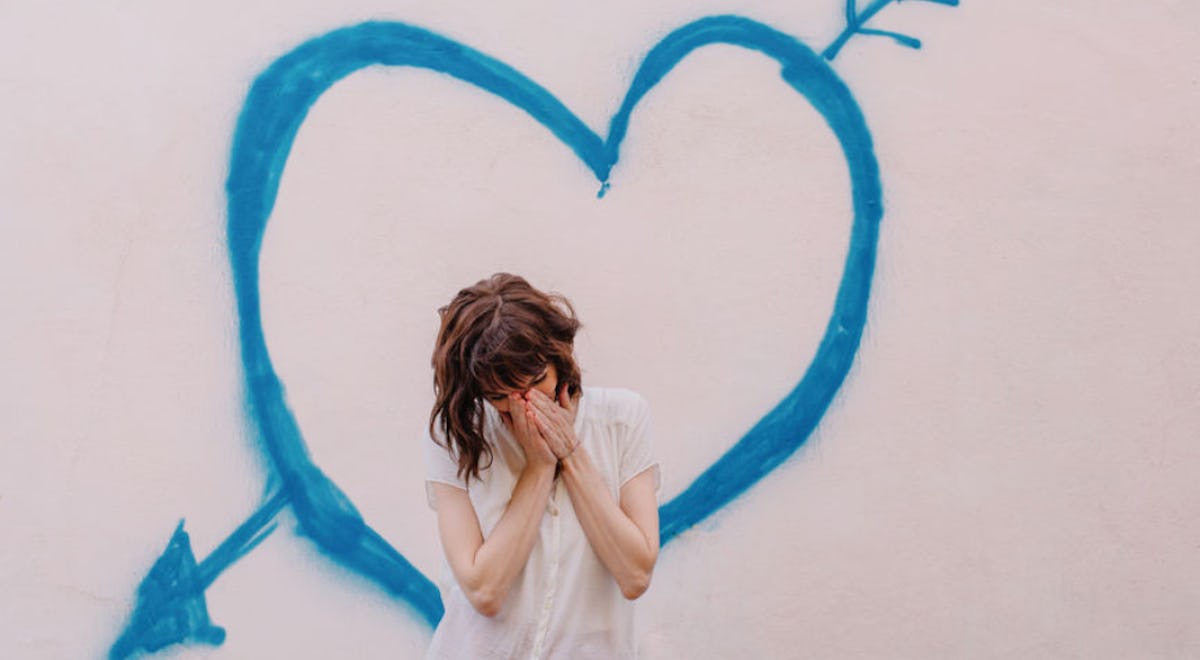 Here's What Happens When You Love Someone Who Isn't Good For You, Because We've Been There
If you want to be in a relationship, odds are you're also looking for a partner who is (at minimum) kind, respectful, and a good fit for you, and to be in a relationship that builds you up and makes you happy. But you also can't really plan who you'll fall in love with, and sometimes, it's hard to tell when someone you're dating is being genuine. Unfortunately, that means that you might end up in a situation where you love someone who isn't good for you. It's not your fault, and we've all been there at some point or another.
Maybe you have your doubts, but if you're not really sure if the person you're dating or in love with is good for you or not, there are some things to look out for — and most of it is about how they make you feel.
"Someone isn't good for you when you don't feel like the best version of yourself in the relationship," Samantha Burns, dating coach and author of Breaking Up & Bouncing Back, tells Elite Daily. "Oftentimes, when you're with the wrong person it will feel out of balance, with you giving more than you're receiving. In a healthy relationship, there should be an equal effort invested by both partners. You can tell if someone isn't good for you if you're regularly feeling on edge, anxious, insecure, needy, argumentative, jealous, sad, or crying frequently."
And perhaps unsurprisingly, being in a relationship with someone who isn't good for you can have quite the impact on your life and your self-esteem. I asked Burns to weigh in on what happens when you're in love with a person who isn't good for you, and here's what she had to share.