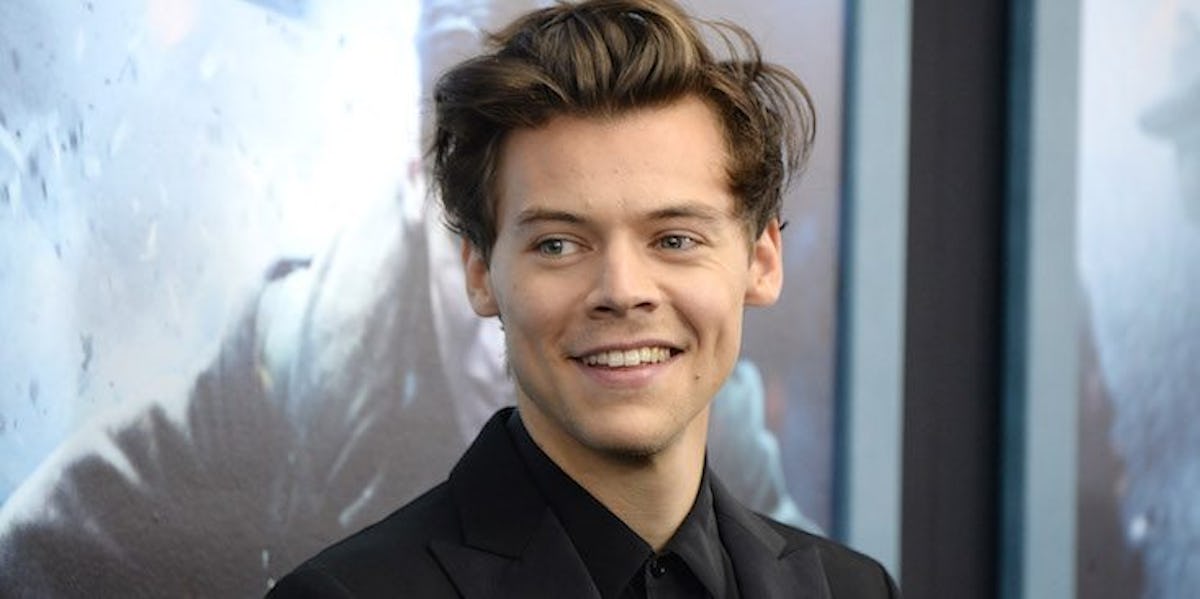 An Official Timeline Of Harry Styles' Love Life Before He Met Camille Rowe
Kevin Mazur/Getty Images
Harry Styles can do no wrong. He's a boy band survivor, a pop singing genius, and now a movie star. What can't he do? No, seriously. I'd really like to know. The man also has a way with the ladies. He's dated several ladies and his past romances have taught us that Harry likes all kinds of women from all kinds of places. So, just who has Harry Styles dated? Maybe one day I'll make this list. Hey, I can dream. Can't I?
Styles has gone from hometown sweetheart to celebrity superstar and we are watching every single move he makes. Literally. In 10 years, the star has been linked to quite a few women and we're perfectly fine with that. It's amazing he even has time to date considering the man releases new music constantly, appears on television talk shows often, and stars in feature films. He was in the film Dunkirk most recently. Watch it.
I've compiled a comprehensive list of everyone who has been linked to Harry Styles. (You're welcome.) Dating one of the most famous men in Hollywood may sound easy, but after late nights spent hiding from the paparazzi and avoiding social media like the plague, it might really suck.
Still, I wonder what it's like to say, "Yeah, my boyfriend is Harry Styles."
Abigail Crawshaw
It all started in 2007 with a woman named Abigail Crawshaw. According to J-14, Styles and Crawshaw dated when the singer was 12 (just a little guy!), but the two have remained friends ever since. He's even invited Crawshaw to One Direction shows in the past. It's adorable the two are still so close and it's pretty amazing he's still thinking about his past relationships and his hometown roots. Crawshaw was from the same town as Styles! What a man!
Abigail, whoever you are, wherever you are, welcome to the Harry Styles' Girlfriend Club. Number one is a big deal. A really big deal.
Caroline Flack
Caroline Flack and Harry Styles kicked things off back in 2011. Flack, a TV presenter, met Styles on the set of X-Factor. Styles was only 17 years old, while Flack was... well, older. She was actually 31 years old when she started dating Styles. Whoa. Caroline Flack discussed the age gap in an interview with People Magazine,
I've never felt I was much older than Harry anyway. I still feel 18 and probably act that way half the time.
Emma Ostilly
Emma Ostilly and Harry Styles began their love affair in 2012, quickly after his breakup with Caroline Flack. Ostilly starred and stunned in the One Direction "Gotta Be You" music video and the rest is history. Then, they broke up. She's dating a Marine now. She good.
Taylor Swift
Swifty and Harry sitting in a tree... with the paparazzi. Oh, how this relationship caused a major freak-out in the celeb-crazed world! Their dating spree lasted for one year, from 2012-2013, and it was glorious for all of us. Although the pair were only spotted a few times, it was a thing. It totally happened. After the two split, Styles discussed the relationship in a very uncomfortable radio interview. Styles was asked about his song, "Two Ghosts" to which he replied,
I mean I think it's pretty like self-explanatory… Help me, Jeffry… I think, you know, it's about sometimes things change and you can be, you know, do all the same things and sometimes it's just different. You know?
Kendall Jenner
Oh man! This relationship really threw the world for a loop. Kendall Jenner and Harry Styles were first spotted in St. Barts together and it was what the world needed to see. Khloé Kardashian even admitted Styles and Jenner were dating in an interview, saying,
They were hanging out together. Do I think they're dating? Yes. I don't know if they're like boyfriend-girlfriend. Nowadays, I don't know, people are weird with stuff. So I don't know their 'title.'
The two were only connected from 2015-2016, but it was glorious while it lasted.
Camille Rowe
Last but OBVIOUSLY not least is Harry's reported current main squeeze, Camille Rowe. Girl, we got you! After Styles and Rowe were seen all over NYC, rumors spread like wildfire that they were dating, and they most definitely (probably) are. The Victoria's Secret super model knows what's up. Harry is hot. She is hot. It's hot.
So, now you know.
Harry, add me to your dating list. Thanks.