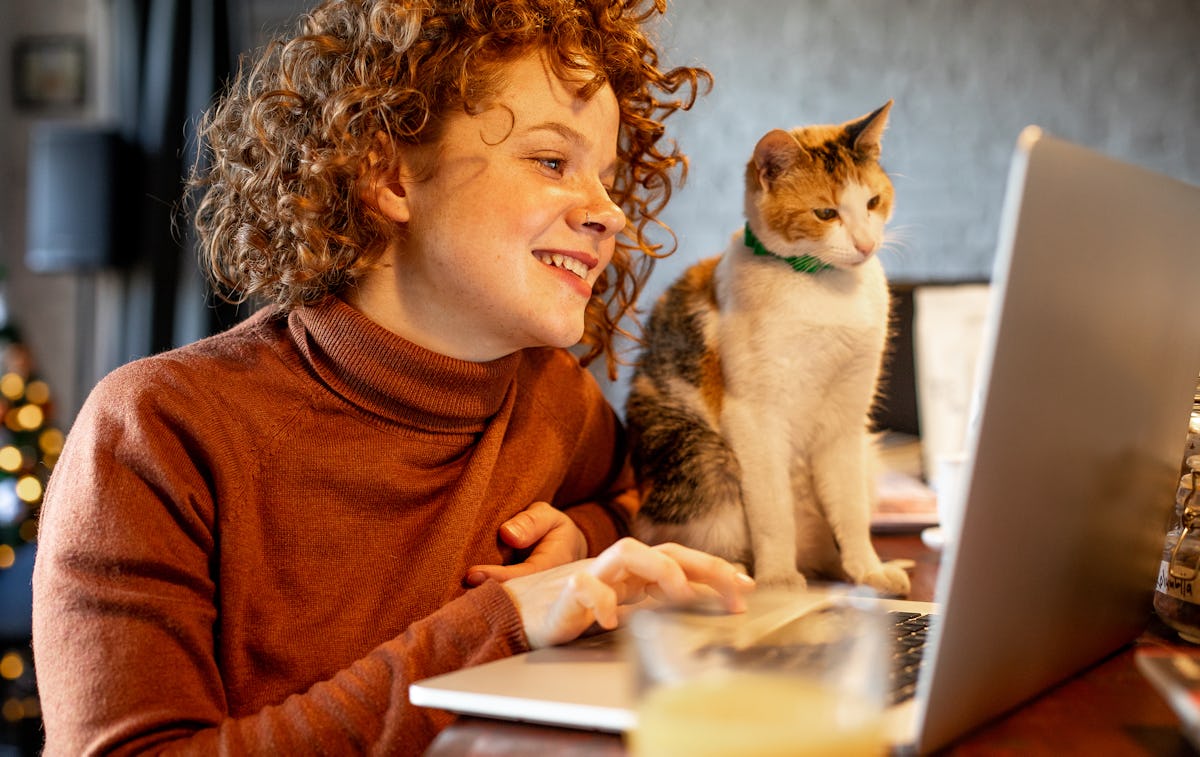 10 Virtual Christmas Games To Play That'll Keep The Grinch Vibes Away
sanjeri/E+/Getty Images
The weather outside may be frightful, but your virtual holiday party can be delightful. You've been thinking about how to make your Christmas rock while everyone's staying safe and comfy at home. This year's celebrations will continue to be different due to the ongoing coronavirus pandemic, but that doesn't mean they can't be fun and filled with surprise. You'll be the star on the top of everyone's Christmas tree if you plan some of these virtual Christmas games throughout the holiday season.
Not only will these virtual holiday games keep the Grinch vibes away, but they'll also fill up everyone's Christmas season and feed with so many laughs and memories. Even the grinches in your life who may not be big fans of playing games are sure to enjoy having some winter-themed plans on their calendar. The snaps you'll get catching your besties and family smiling in their camera's view while sipping a hot chocolate or cup of spiked eggnog will be priceless.
Truth be told, it's difficult not to gather with family during the holidays. According to a Dec. 11, 2020 update on the Centers for Disease Control and Prevention (CDC) website, limiting your gatherings to people in your immediate household is crucial. It reduces your risk of spreading or contracting COVID-19. But with the help of these virtual Christmas games, you can still share the merriest of this season with everyone you love.
We only include products that have been independently selected by Elite Daily's editorial team. However, we may receive a portion of sales if you purchase a product through a link in this article.