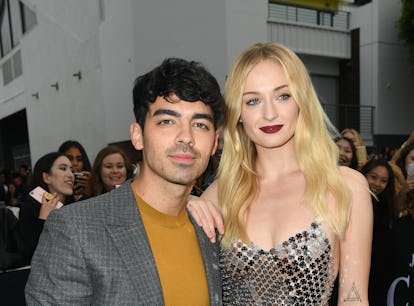 12 Astrologically Incompatible Famous Couples & Why They Work
Star-crossed lovers, for real.
Kevin Winter/Getty Images Entertainment/Getty Images
Astrological compatibility isn't everything. Sometimes an earth sign and an air sign can fall head-over-heels for each other. Sometimes a fire sign and a water sign can live happily ever after. Zodiac signs can be pretty telling, but I'm a firm believer that true love can conquer all, and some of the most astrologically incompatible famous couples work to prove my theory. It's just a fact that there are some astrological signs that are destined to butt heads. However, the stars don't know everything, and they certainly couldn't have predicted how well some of Hollywood's biggest stars would fare together.
From actors to singers to politicians, A-list relationships are rarely predictable. Fans can't know what a celeb couple is like behind closed doors, after all, so we have to rely on body language, social media, and public appearances to decode just how well a relationship appears to be going. It's an imperfect art, not a science. But as it turns out, not even astrology can always predict which Hollywood pairings will stand the test of time. From famous Capricorns coupled up with fire signs to Aquarians finding love with fellow Aquarians, a few astrological antagonists have survived not only the strain of fame, but total astrological incompatibility, and I'm pretty sure that makes these couples the real deal. Way to beat the odds, you guys.
Like I said, anything can happen in Hollywood romances, but I feel pretty confident that these famous couples who defy astrological incompatibility can do just about anything.
This article was originally published on