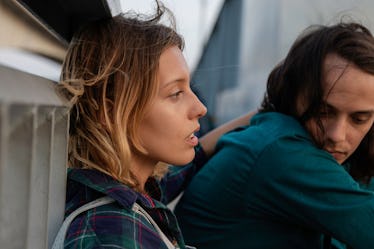 Here's The Zodiac Sign You're Least Romantically Compatible With
Online dating can be overwhelming. There are just so many people. That's why having some criteria to help you weed out folks you don't think you're suited for can be really helpful. There are some obvious signs to look out for: Initial physical attraction (or lack thereof), or red flags in their bio that can help you learn a little more about them. But what about the more subtle signs someone's not the right fit that might not show up in your standard "About Me"? That's where knowing the zodiac sign you're least compatible with for dating might come in handy, so you can save yourself some time by swiping left from the start.
While astrological compatibility is not a guarantee, and incompatibility does not automatically spell doom, it can be a helpful tool that might give you deeper insight into someone's attitudes toward relationships. It can also give you insight into their personality, and whether or not they'll mesh well with yours. For instance, if you're a free-spirited Sagittarius, chances are you'll want to steer clear of a more traditional, security-loving sign like Taurus. Or if you are a sensitive Cancer who wants to keep your heart safe, a blunt Aquarius may be a recipe for unintentional heartbreak. With that in mind, here are the least compatible zodiac signs.