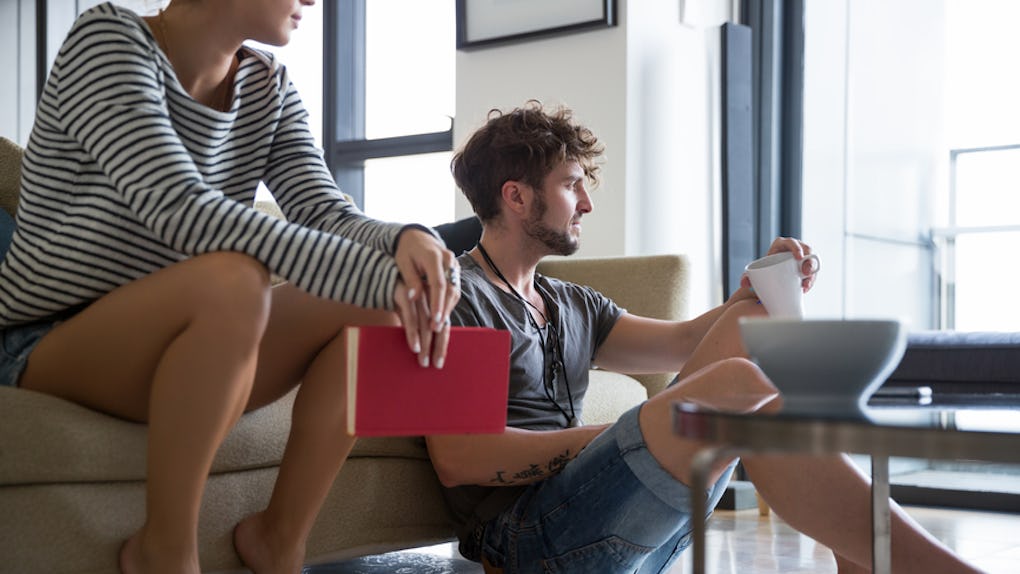 Stocksy/Jovo Jovanovic
Fighting Early In A Relationship Isn't That Weird, But Do These 4 Things Before The 3-Month Mark
Arguing with your significant other isn't necessarily unhealthy. There isn't an approved list of fights that it's "normal" to have, or specific topics you should be concerned about disagreeing with your partner on. In fact, it's less about what you're actually fighting over, and more about how the two of you resolve conflict. Fighting early in a relationship doesn't mean you and your significant other are doomed, but there are some decisions it's important to make together in the first few months of dating to ensure you are both on the same page.
I spoke to two experts about the kinds of fights you should work through at the beginning of your relationship, how to have productive arguments, and signs your conflict style may not be as healthy as it could be. Fighting early in a relationship isn't always a red flag, but it is important to take these four steps before you reach the three-month mark.
If you're struggling to communicate effectively with your new partner, don't panic. Here is everything you need to know to get through the first fights of your relationship — plus, proven strategies for working through new conflicts as your relationship continues to progress.