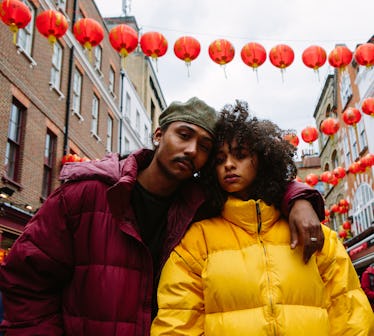 6 Dating Behaviors That Might Mean Someone's Super Serious About You
I love the early stages of dating, when you start to build chemistry and get to know each other better. However, catching real feelings for the person you're dating can really up the stakes, and make that excitement go from promising to scary AF. In that scenario, knowing the dating behaviors that mean someone's serious about you can be really helpful. Spotting them might help you feel a little more secure about their feelings for you if you're too shy or nervous to ask upfront. While the best way to really know what's on their mind is to simply ask them, sometimes actions speak even louder than words. That's why, knowing how to pinpoint specific behaviors that might indicate someone wants to get serious can be so helpful. In that case, what should you be on the lookout for?
Elite Daily spoke with four dating and relationship experts about how to tell whether someone you're into is serious about you. By knowing where your date is coming from, you can take this opportunity to see if it aligns with what you envision for the relationship's future (or not), and proceed accordingly. Here are the behaviors the experts say to pay attention to.