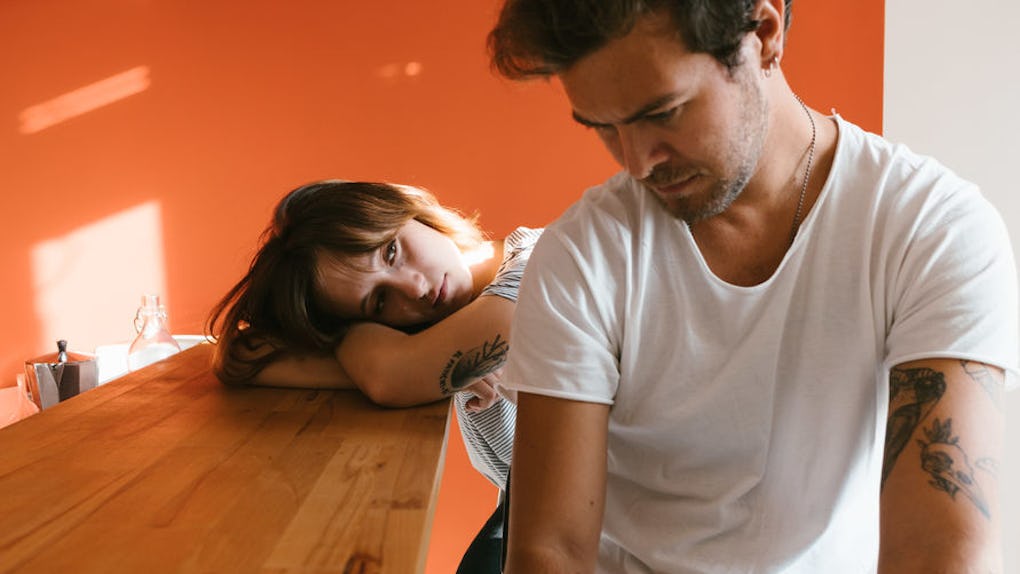 Thais Ramos Varela/Stocksy
4 Red Flags You Don't Feel Emotionally Safe With Your Partner
When the word "safety" comes up within the context of relationships, your mind may immediately fall to the importance of physical safety. Emotional safety, however, is equally as crucial. After all, you must first feel emotionally safe in your relationship, if you hope to ultimately open up to your partner. As Brené Brown wisely states in her book Daring Greatly, "Vulnerability is the birthplace of love, belonging, joy, courage, empathy, accountability, and authenticity." In other words — without safety, we do not have the capacity for vulnerability, and without vulnerability, we can never truly get close to our significant others.
So, what does emotional safety look like? For one, it means being able to share your feelings, concerns, or desires without fear, as well as showing your partner the same empathy and respect. It resembles having open conversations about difficult topics, and honoring each other's perspectives even when you don't agree. It comes in the form of offering honest feedback without anyone getting overly defensive. In other words, when you're emotionally safe in a relationship, there's no need to hold back or pretend.
"When you and your partner care about each others' feelings, you'll go out of your way to take care of each other to make each other feel emotionally safe," relationship and etiquette expert April Masini told Elite Daily.
When we feel unsafe, we withdraw. It's a natural, instinctive reaction. But our romantic relationships are incapable of thriving if we close ourselves off. Wondering where you and our partner fall on this spectrum? Here are some possible signs that you don't feel emotionally safe with your SO.