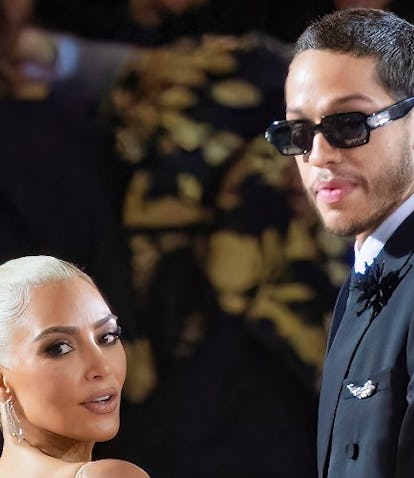 Elite Daily Newsletter: January 4, 2023
The five zodiac signs that will have the luckiest year, the most epic celeb breakups of 2022, and more.
A version of this content appeared in Elite Daily's newsletter on Jan. 4, 2023. Why wait? If you like what you see, sign up to receive it in your inbox right here.
These 5 Zodiac Signs Are Looking At The Luckiest 2023
First off, as the great and terrible Cal Hockley said in Titanic, "a real man makes his own luck," so if you're not on this list, it doesn't mean that you are doomed to step in dog poop all year. These lucky signs are simply going to have a little more sparkle in their eyes when they see their crush, an extra surge of confidence before a big presentation, and sure, clean sidewalks as far as the eye can see. READ MORE
What's A Karmic Relationship, Exactly?
You fall fast and hard for a new person. Sparks are flying. You instantly feel like you've known each other forever and want to spend every waking minute with them because they get you like no one else does. You think this new romantic flame is The One. Yet, it may be a karmic relationship instead. READ MORE
TRENDING
Aldi Finds For January 2023 Include $10 Candles & Fireball Chocolates
How To Do The Perfect Makeup For Your Driver's License Photo
This TikTok-Famous Extendable Table Can Go From Seating 2 To 12 In Seconds
What Planets Are Retrograde In January? You'll Be Pleased
The Biggest Celebrity Breakups Of 2022, Ranked By Drama
Goodbye, Kete. So long, EmRata and what's-his-name. Like most relationships, celebrity romances come and go. Over the course of 2022, plenty of surprising couples graced the IG stories of DeuxMoi, but just as many pairs called it quits. We've ranked them by the level of drama, naturally. READ MORE
Speaking Of Celebrity Breakups... What Is Going On With Zach Braff & Florence Pugh?
They supposedly broke up in secret during 2022, but we can't even include them in that roundup list for sure. Why? Because of this suspiciously friendly post Zach Braff shared for Florence's birthday. Am I reading too much into this? No, it's my job!! IDK, you tell me if you think this is platonic or not. READ MORE
MORE FUN STUFF
The Spiritual Meaning Of The Full Moon In Cancer
Here Comes The Rise Of The Bestiemoon
Bella Hadid's Erewhon Smoothie Recipe Just Dropped
Recycling Beauty Products Doesn't Have To Be Difficult
Get all this (and more) in your inbox — subscribe to the Elite Daily newsletter.