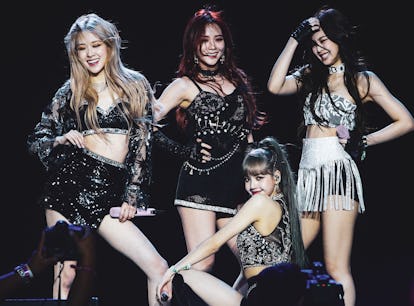 The Best 2023 Music Festivals, Ranked By How $$$ They Are
From Coachella to Barcelona's Primavera Sound.
Rich Fury/Getty Images Entertainment/Getty Images
There's no better form of live entertainment than a music festival. Whether you're marching through lush festival grounds or tucked away in venues comfortable enough to hold a mid-sized crowd, festivals can expose music lovers to an array of genres. Normally, people travel to these events to see their favorite artist, and leave being a stan of another. While that's a stunning example of the festival experience, there's one trait that makes it a bit exhausting: ticket prices.
It's no secret you might have to shell out the big bucks to attend a festival. Prices have hit a new high this year, with mainstream treasures like Coachella bumping their general admission passes to $499 (!). That's not even including other factors such as the costs of flights or gas, if you're looking to do a road trip.
However, there are some underground festival gems (Just Like Heaven) and other music heavyweights (Governors Ball) that are flaunting impressive lineups for a tad bit cheaper. As for scoring plane tickets, there are a few ways potential flyers can save a dollar or two while still having fun.
From global mainstays to well-known festivals in the U.S., here are 10 festivals to add to your 2023 itinerary, ranked by price.