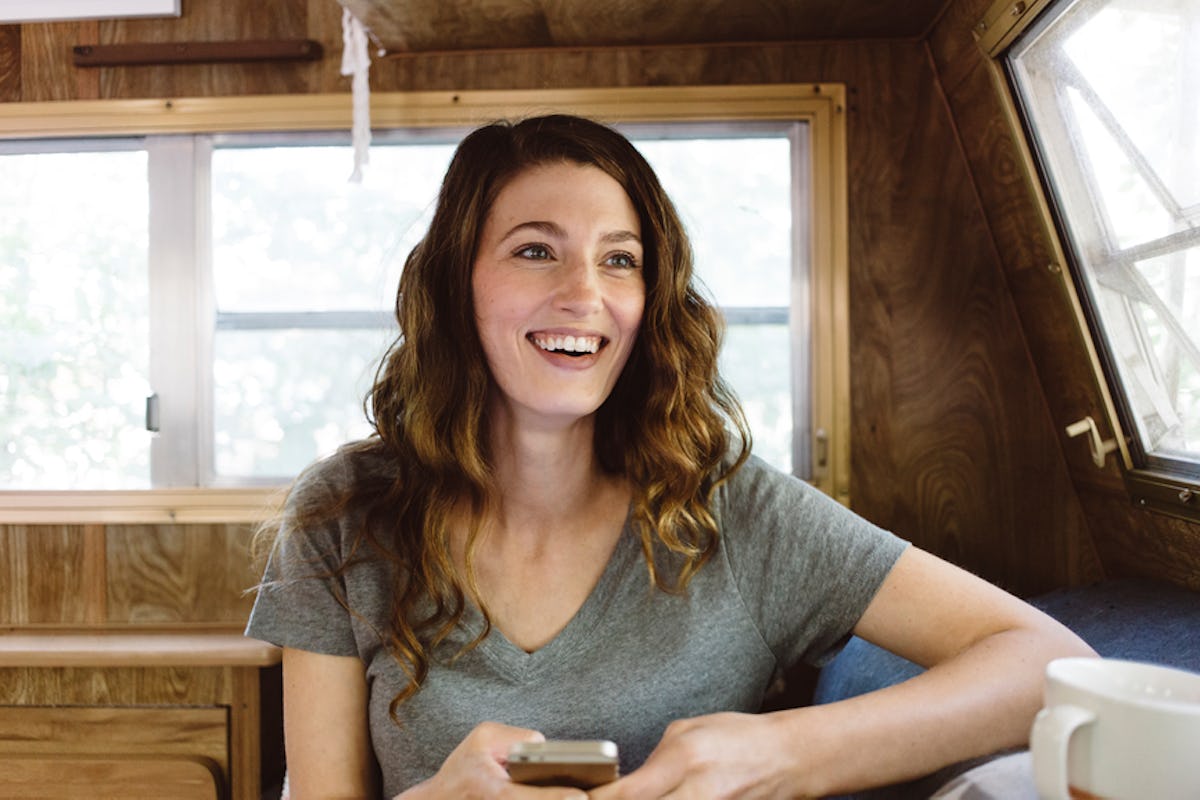 8 Texts To Send After A Great First Date To Help You Land A Second
Pssst… You don't have to wait for them to text you first.
When you first enter the dating world, figuring out your own personal way of approaching it can definitely take a bit of trial and error. But once you're really ready to date for the purpose of finding someone to be have fun or be serious with, keeping some solid texts in your arsenal to let a good date know you'd definitely be down for round two isn't a bad idea. It's easy to over-analyze what texts to send after a great first date, especially when you walk away from the night feeling super smitten. And it can be tempting to pretend like you're not as interested as you really are in order to play hard to get. But what's the point of hiding behind the façade of not really caring? So go ahead and text after a first date if doing so feels right to you.
While playing hard to get is definitely a strategy some people swear by, transparency can be refreshing when you're meeting someone new. If your date was into you, they'll be pumped to know you want to see them again, and if they weren't, you'll probably be able to suss that out much sooner by being honest about your feelings. So, texting after a first date can be a great way to find out where someone stands.
But when, exactly, is the best time to text someone after a great first date? While there are no hard-and-fast rules, consider waiting until the next morning. Assuming you both had a good time, allowing a night for processing can give you both the chance to get amped up. Letting them question if things went as well as they thought, followed by positive reinforcement the next morning, shows you're interested but not overly eager. But if your date sends you a cute goodnight text, don't hesitate to respond when you receive it.
As for what to text after a first date, if you don't hear from them first, here are eight ideas that'll let your date know you're definitely interested in seeing where things could go.
While obsessing over how to move from a successful first date to a second date can feel unavoidable, sometimes it's helpful to remind yourself not to get too caught up in playing it cool. Texting can already feel a bit cold and distant as is. After all, it takes some serious confidence to be vulnerable and put yourself out there — and that confidence can be so sexy.