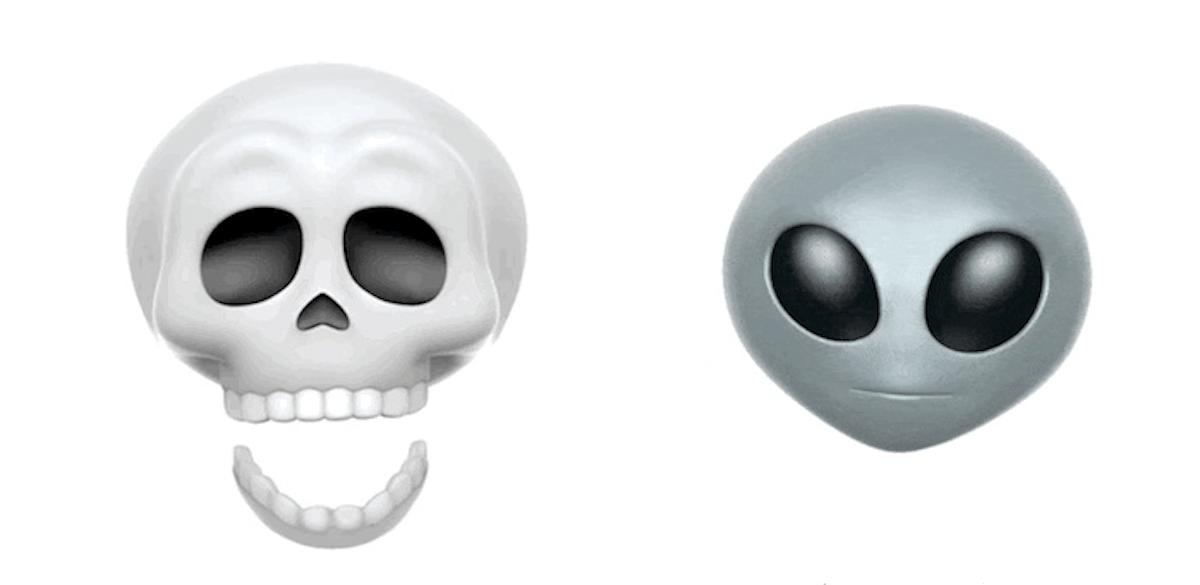 These Are The Best Halloween Emojis & Animojis To Make Your Messages Spooky AF
As you probably already know, there are a ton of ways to show off your Halloween spirit. But aside from costumes and general witchiness, expressing yourself through emojis and Animojis is the way to go. Between the skull Animoji, the coffin and spooky spider web emojis, there are a ton of ways you can express your love for the most frightening time of year. So, if you haven't already checked them out, here is what I think are the 10 best Halloween 2018 emojis and Animojis. They're definitely going to step up your spooky game. TBH, I'm already scared.
If you've ever gotten a text from me, you're most likely aware of my emoji and Animoji obsession. And in terms of Halloween-themed emojis and Animojis, Apple has you totally covered this year. In an Oct. 25 blog post, Emojipedia showed off Apple's Halloween-themed emojis, which include anything from a ghost, to the jack-o-lantern, various fearful expressions, vampires, aliens, robots, skulls, zombies, bats, spiders, spider webs, a coffin, and even a funeral urn (seriously). There are so many spooky and, quite honestly, horrifying options you can use for each and every one of your texts, tweets, Instagram captions, and even Facebook posts.