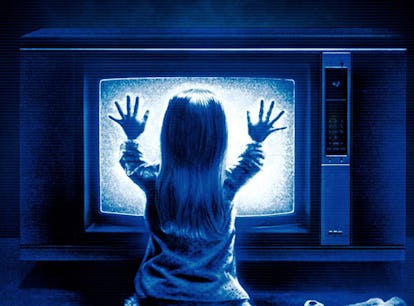 HBO Max Has A Ton Of Scary Movies To Keep You Screaming Through Halloween
Happy screaming — I mean, streaming.
HBO Max
As you're unpacking your fall sweaters and looking up the nearest pumpkin patches, odds are, your movie preferences are changing right along with the weather. If you're ready to trade your steamy summer flicks for movies that are darker, scarier, and perfect for making you want to curl up in the fetal position, you're in luck. It turns out, there are a ton of Halloween movies on HBO Max just waiting to make you afraid to fall asleep with the lights off this spooky season.
While lots of other streaming services have scary movies to fill your fall nights with suspense, HBO Max has a great mix of both new gems and cinema classics that might as well be considered required viewing in October. Naturally, scary movies can range from dark comedies to downright terrifying thrillers, and luckily, the streamer has a great combination whether you're looking for something that will make you jump in your seat or keep you wide awake for a week.
From The Shining to the entire Final Destination series, A Nightmare on Elm Street to Freaky, here are the best scary movies on HBO Max that are sure to keep you on your toes all season long:
This article was originally published on