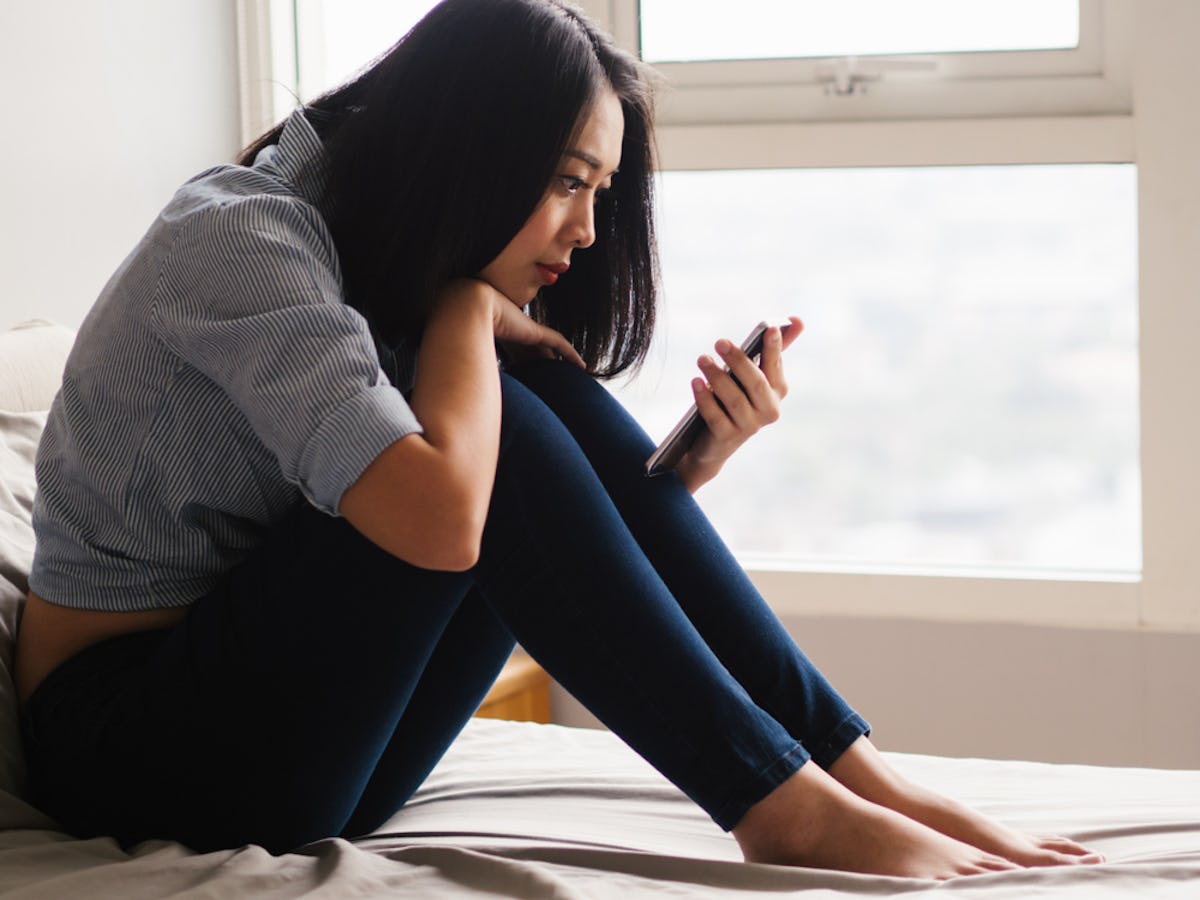 If You Constantly Need To Be Texting Your Partner, Experts Say It Could Be Unhealthy
I'm definitely guilty of texting my partner too often. Even when they are at work, if a few hours of silence have gone by, I reach out just to say "Hi!" It's become a bit of a habit, one that, as it turns out, may not be totally healthy. After all, is it normal to constantly need to text? Or is it a sign that there may be a problem in the relationship? Or maybe (as I hope) it just means you and your partner just like to stay in contact and all that texting is just the pattern and rhythm of your relationship. How can you tell the difference between what is a healthy amount of communication and what's a sign of a deeper problem?
To help understand which texting behaviors are typical and which are a sign of something amiss, I reached out to Diana Dorell, an intuitive dating coach and author of The Dating Mirror: Trust Again, Love Again, and Erica Gordon, a millennial dating expert, founder of The Babe Report, and author of Aren't You Glad You Read This?. I asked for their expert opinions on if it's normal to want to text your partner all the time, and when your need for communication becomes too much. Here is what they had to say.