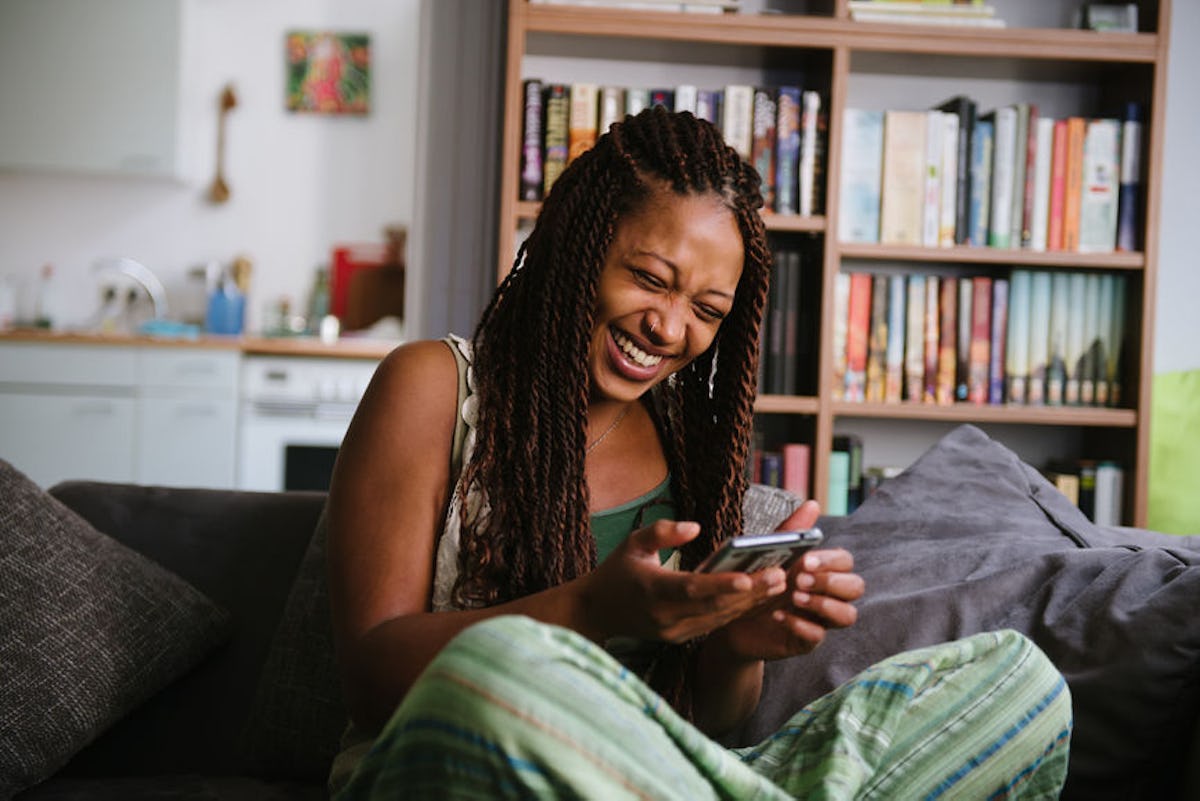 Here's How Often You Should Talk To Your Partner, According To Experts
Yes, it's possible to talk to your boo *too* much.
When my partner and I first started dating, we spoke to each other all day, every day. Sometimes he would even make me elaborate images using emojis when the conversation started to taper off. Nonstop conversation eventually gave way to intermittent texting, and while there's no right answer for how often you should talk to your boyfriend, girlfriend, or partner, I definitely worried we weren't talking as frequently as other couples. Communication is the foundation of pretty much any strong relationship, after all — but unfortunately, talking to your boo too often can be unhealthy.
According to Dr. Gary Brown, a prominent couples' therapist in Los Angeles, there's really no hard and fast rule about how often you should communicate. "Every couple is unique and so there really is no hard and fast rule about how often you should talk with your partner throughout the day," he says.
That being said, New York City-based relationship expert Susan Winter recommends couples maintain a baseline of keeping in touch on a daily basis, or — at the very least — every other day, especially if they're long distance. "Without ongoing contact, your relationship will wither," she warns.
Different communication styles work for different couples, but if you're looking for some guidance, then this expert insight might help.
In general, Brown says it's more about what you talk about than how often you're talking. "I think that the quantity of time you spend with your partner is less important than the quality of your conversations," he says.
Oh, and if you get a chance, Brown recommends swapping out your texts for a good old-fashioned phone call. "I recommend that couples make actually talking a priority, rather than texting," he says. "Certainly, you can do both but actually talking — even if just for a little bit — can make a big difference. No amount of texting can replace hearing your loved one's voice." Yes to that.
Sources:
Dr. Gary Brown, couples' therapist
Susan Winter, relationship expert
Erica Gordon, dating expert, founder of The Babe Report, and author of Aren't You Glad You Read This?
Nicole Richardson, licensed marriage and family therapist
Editor's Note: This story has been updated by Elite Daily Staff.