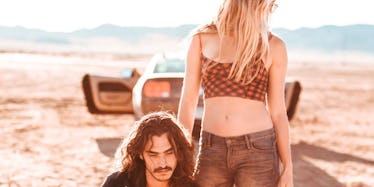 5 Signs You & Your Partner Might Be Slightly Too Obsessed With Each Other
You know the rush of excitement you that feel when entering a new relationship? I get that. You suddenly want to spend all of your time with that person, because seeing them can be addictive. But, you can't exactly completely abandon your whole former life, in order to build that relationship. If this sentiment resonates with you, you may now be wondering — am I in a codependent relationship?
Codependency seems like a buzzword people throw around for a relationship that's simply unhealthy. To get to the bottom of what a codependent relationship actually looks like, I spoke to Jeffrey Rubin, psychotherapist and author of The Art of Flourishing: A Guide to Mindfulness, Self-Care, and Love in a Chaotic World, and Nicole Richardson, licensed marriage and family therapist, about their understanding of the phrase.
"[Codependent relationships are] fundamentally unequal relationships in which one person is subservient to the other person," Rubin tells Elite Daily. "Such relationships are harmful to both people. The one with power cultivates unhealthy qualities and the subordinate person erodes his or her dignity and self-esteem." Rubin says that this imbalance creates a need for one person to get validation from the other in the relationship.
"There is one-sided devotion to the welfare of the person with power," Rubin continues. "The person in the subordinate role is almost completely dependent on the other person for validation."
What does this look like in action? Here are some of the signs of a codependent relationship that you should watch out for.