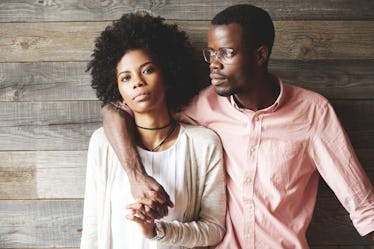 5 Signs Your SO Doesn't Love You Unconditionally, So Be Careful With Your Heart
Loving someone when they're at their best is easy. But when things inevitably get more challenging, you start to see the true depth of someone's affection for you. Everyone wants a partner who loves them without expectation or judgment, and who sees them for who they truly are — but a love story like that doesn't come around every day. The signs your significant other doesn't love you unconditionally are subtle, but they're worth looking out for. You want to protect your heart to avoid misaligned expectations in a relationship.
Unconditional love means you're willing to stick by someone's side through thick and thin, and you believe the relationship is worth fighting for when things get tough. It allows you and your partner to open up to each other emotionally, knowing you'll accept and embrace one another's flaws. "Unconditional love promotes trust in a relationship," relationship expert April Masini told Elite Daily. "When you have it, you feel that you can go the long run together, because it allows you to both be your unique selves without fear of rejection."
But what if your partner's love is conditional? How can you spot the signs? If you notice one of the following things, you might want to re-evaluate where your relationship stands.