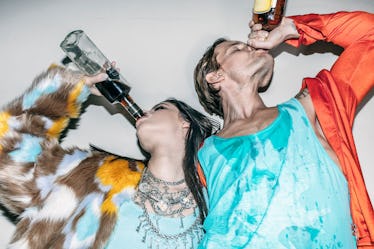 Here's How Experts Say You'll Know If Your Significant Other Isn't Good For You
One of the ways to know if the person you're dating is the right one for you is by paying attention to what parts of you they bring out. Do they help you to be kinder? More ambitious? More confident? If so, that's probably a sign you found someone who's not just a good partner, but one who's good for you. But unfortunately, not all partners, or relationships, bring out the best in you. So, how do you know if your significant other isn't good for you? Is it just as easy to recognize the signs of an unhealthy relationship as it is in a healthy one?
According to relationship experts, the answer to that question is a definite yes — but only when you're really ready to examine both how you're acting around them, and what you're really feeling inside with open eyes. Because here's the tricky thing: When you care about someone, even someone who isn't actually "healthy" for you, it's very tempting to just ignore the warning signs and hope it will get better.
So, if you suspect you SO is not a good influence on you, here's what experts say you should be on the lookout for — and what to do about it if that's the case.