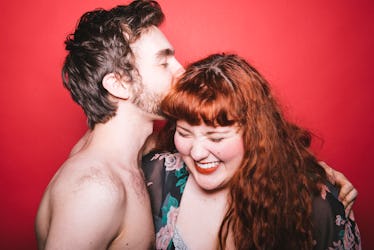 19 People Reveal How They Knew They Were In Happy, Healthy Relationships, & It's Beautiful
BDG Media, Inc.
"A happy and healthy relationship" — what does that even mean? I was in a relationship for two and a half years, where I was comfortable and treated well. Was it healthy to stay in that relationship for as long as I did when I was just comfortable? What about when my current partner and I sit together on our phones, not talking to each other? Is that healthy? What about not spending every waking moment together? Or thinking about each other sporadically? Unfortunately, there isn't a strict guide on how to know if you're in a happy, healthy relationship. However, there are particular aspects of an unhealthy relationship that can be black and white. If your partner if abusive, that's unhealthy. If one of you constantly puts everything into the relationship, and it isn't reciprocated, that's unhealthy.
But, then again, like most things when it comes to relationships, you and your partner have to decide what's happy and healthy for you. What may be for Beth and Bobby across the hall may not be for you, and vice versa. To get a better understanding of how couples define happy, healthy relationships, I turned to Reddit. Here are some of the best ones I found.