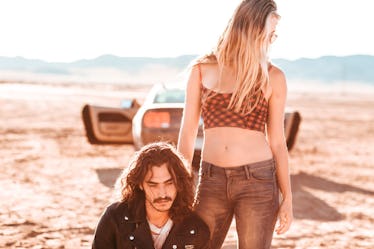 5 Red Flags Your Partner Doesn't Bring Out The Best In You, So Go Find Someone Who Does
There are literally thousands of ways to be in a relationship. Who you're with, why you're with them, how you choose to spend time together — that's all totally up to you. But there are relationships that can be unhealthy, and have issues that need to be addressed. But how do you know that your partner doesn't bring out the best in you?
Well, it's kind of difficult. For instance, you want to be in a relationship where you feel supported, but you also don't want to put too much pressure on your partner to make you a better person. A good, healthy relationship is one in which that just sort of happens. At least, that's what April Masini, relationship expert and founder of Relationship Advice Forum, tells Elite Daily. "Your best partner encourages you to be your highest self — whatever that is," she says. You're both supported, and you both encourage and help each other to be the best versions of yourself.
There are definite signs to look out for in a relationship that might not be bringing out your best self. You deserve to be with someone who makes you want to go for it, and while it isn't their responsibility, your partner should bring out the good qualities you already have. Perhaps they'll teach you something, too.
So, here's what to look out for in a relationship that might not be the best long-term. Take notes!