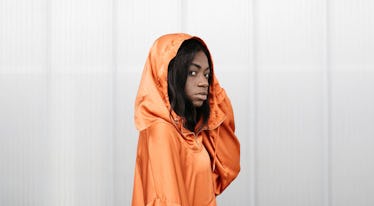 5 Red Flags You're Compromising On Too Much In Your Relationship, According To Experts
Being in a relationship isn't all sunshine and daisies, as much as it may seem like that on the outside looking in. Relationships are hard work, and most of them require some sort of compromise. Hopefully, there's compromise on both ends, and you're each working on becoming better for each other and for yourselves. But if you feel like the compromise is more one-sided than it should be, there are red flags that you're compromising too much in your relationship, and according to experts, you should definitely keep an eye out for them.
If you find yourself to be giving too much of yourself in a relationship that gives you nothing in return, you might want to consider taking a step back and thinking about whether or not you're OK with that. If you're compromising too much of yourself, your values, and your ideals, then you could end up getting more hurt than you can imagine. The thing is, there are quite a few things most couples compromise on that are totally normal to, so what's healthy, and what isn't?
"Compromise is part of a healthy relationship. It can be as simple as which restaurant to go to for dinner or which movie to see," Susan Ball, self-love activist and women's freedom coach, tells Elite Daily. "Healthy compromise is part of growing together to achieve a common goal. Healthy comprise does not have a winner or a loser and they are not selfish (unhealthy mindset). It is really about how can we make this work so we are both feel happy and fulfilled."
However, it can get to a point where you're compromising too much, and you need to reevaluate. Here's how you know you're going the extra, extra mile.