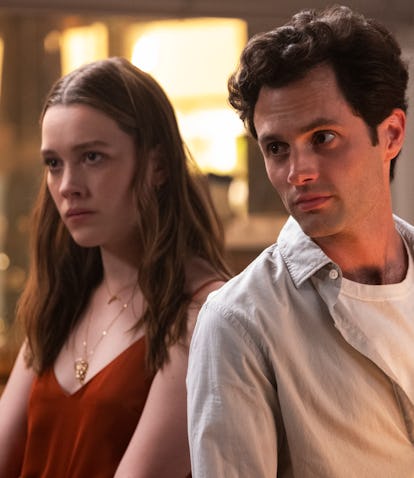 If You Love You, Here's What To Watch While You Wait For Season 3
Netflix
Although Lonely Boy turned bad (or worse, depending on where your Gossip Girl loyalties lie) in Netflix's You, viewers were immediately drawn to the nail-biting show starring Penn Badgley. While the first two seasons were vastly different — one was in Los Angeles while the other took place in Dan Humphrey's stomping grounds of New York — one thing remained consistent: how captivating the series is. While yes, the St. Jude's alumnus-turned-killer made for some great television, there are a lot of other shows out there to fulfill your cravings for twisted tales if you need a break from Joe the serial killer before your next rewatch.
Spoiler alert: This post contains spoilers from You Season 2. The series, which centered around a charming and chilling serial killer named Joe Goldberg (who goes by Will Bettelheim for most of Season 2), was officially renewed for a third season in January 2020. Fans rejoiced, since the finale left things on a pretty big cliffhanger with lots of unanswered questions. After moving to the suburbs with Love (who's pregnant, presumably with his baby), it's pretty clear Joe hasn't exactly turned over a new leaf. The second season ends as Joe finds a new object of fixation: the next-door neighbor.
While fans have to wait until the third season to find out who, exactly, is on the other side of the fence (Badgley already denied the most promising fan theory out there) as well as what's in store for Joe, Love, and their soon-to-be child, there are plenty of shows like You to keep even the most discerning viewer busy until Joe/Will returns.
This article was originally published on