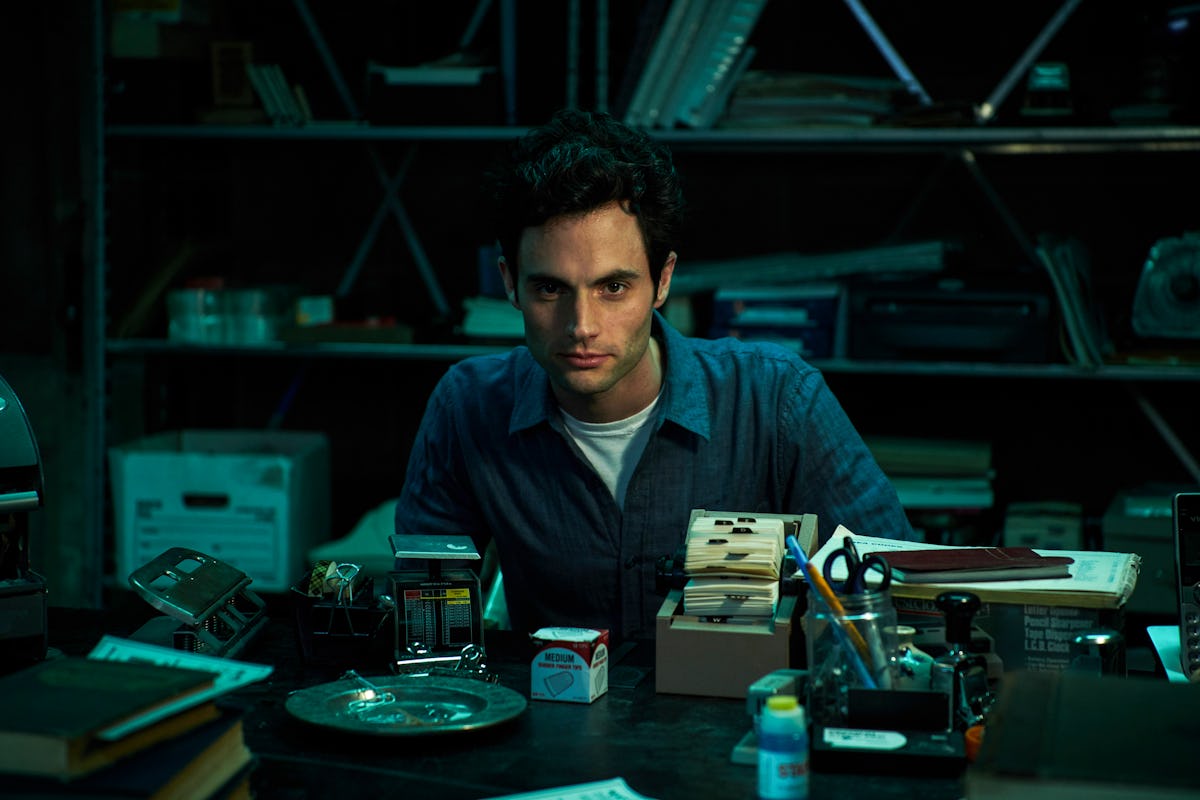 'You' Season 3 Added A Mysterious New Character & He Could Be Joe's Next Rival
Netflix
From a surprise pregnancy to a new 'burbs address, the You Season 2 finale left viewers with a lot of questions. While at first it seemed like Joe (Penn Badgley) might have changed his murderous ways, the last few moments of Season 2 made it clear he hadn't fully reformed. While it might be a while before fans get to see what kind of twists and turns are ahead, the speculation around You Season 3's premiere date, cast, trailer, and theories are enough to keep viewers enthralled until the next chapter of the dark tale comes to Netflix.
Season 2 left off with Joe and Love Quinn (Victoria Pedretti) getting settled into a new life in the suburbs. After learning Love was just as depraved as he was, Joe had every intention of leaving her. Once he found out she was pregnant, however, he decided to stay.
While there are plenty of mysteries still lingering — like what's the deal with Joe's mom — there are plenty of confirmed deets to look forward to, including some *interesting* info about Joe and Love's mysterious new neighbor.
Here's everything we know about You Season 3 so far: