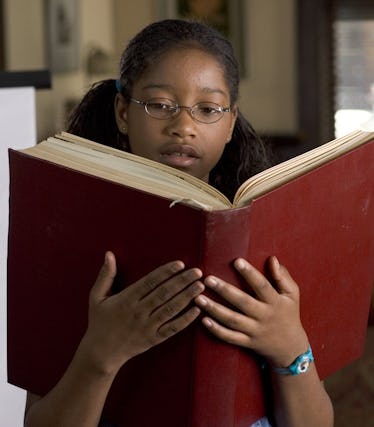 20 Back-To-School Movies To Get You In The Spirit
Consider this list required viewing.
Lionsgate
Halloween has FX's Halloween Horror Movie Marathon and Christmas has the Freeform 25 Days of Christmas, but what about the exciting back-to-school season? There are plenty of iconic school-based movies that are perfect for getting you in the cracking-open-a-new-binder mood. From elementary school to college, Hollywood is actually kind of obsessed with setting movies during these pivotal coming-of-age years, so if you need a good flick to get you in the back-to-school mood, check out this list of 20 movies.
Whether you're in school or not, a good coming-of-age movie based in a school setting can bring that perfect dose of nostalgia, excitement, and comfort. Gen Z was practically raised on back-to-school films, as their childhoods aligned with the boom of high school rom-coms in the late '90s and early 2000s. These films, from the funny to the serious, are iconic parts of a lot of Gen Z childhoods, with newer back-to-school movies borrowing successful tropes from these older classics.
From Clueless to Akeelah and the Bee, back-to-school movies can be full of drama and laughs, and they may even inspire you to embrace your nerdy side. Whatever you're looking for in your back-to-school movie marathon, this list should have you covered.
Love this list? Create a Likewise account to save these recs to your own watchlist and follow Elite Daily for more. You'll always know exactly what to watch next.
They may not all be technically educational, but these 20 movies sure do set the vibe for a fun start to the school year.