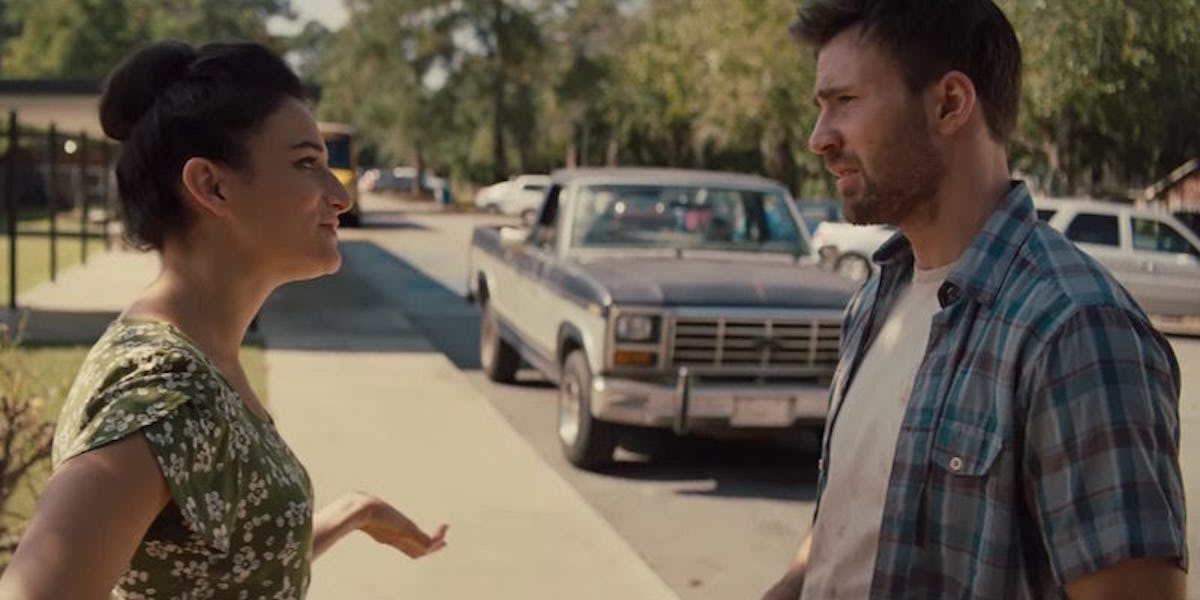 'Gifted' Trailer Shows Chris Evans Falling In Love With IRL GF Jenny Slate
Fox Searchlight
Chris Evans can do more than just save the world from alien monsters — he can also save smart little girls from being controlled by society.
On Tuesday, Fox Searchlight released the first trailer for the upcoming family drama "Gifted."
The film, from the same director of "500 Days of Summer," stars Chris Evans as a single guy raising his sister's daughter — who turns out to be a tiny child genius.
Jenny Slate plays the tiny genius's public school teacher, and Lindsay Duncan plays Chris Evans' evil mother who wants to ruin the tiny genius's childhood with Russian math lessons.
Hold up, hold up, hold up: You're telling me this indie drama has Chris Evans as a sensitive dad, a cute sassy little girl AND Jenny Slate, aka Chris Evan's real life girlfriend?!
Um, who told director Marc Webb what I wanted for Christmas?!
Seriously, though, look at these two beautiful, funny, charming people flirting with each other in a bar.
Now look at them having a discussion about the tiny genius outside.
Calling it now: Chris and Jenny get married and Jenny adopts the tiny genius as her own.
It's like "Matilda," but with Chris Evans in a beard. So maybe even better than "Matilda"?
I am very much looking forward to this film hitting theaters next spring, but you know what I'm even MORE excited for?
The press tour for this film.
Think about it. A whole month or so of Chris Evans and Jenny Slate doing the media rounds together.
They will banter and flirt in front of SO many cameras, and I will watch every single clip on YouTube, no matter how obscure the outlet is.
And don't even get me started on the behind-the-scenes footage on the DVD extras.
Marc Webb, if you love me -- as I know you don't -- you WILL give me a blooper reel on this DVD.
"Gifted" hits theaters April 12, 2017.
Citations: Chris Evans aims to prove he's more than just Captain America in first trailer for family drama 'Gifted' (Mashable)