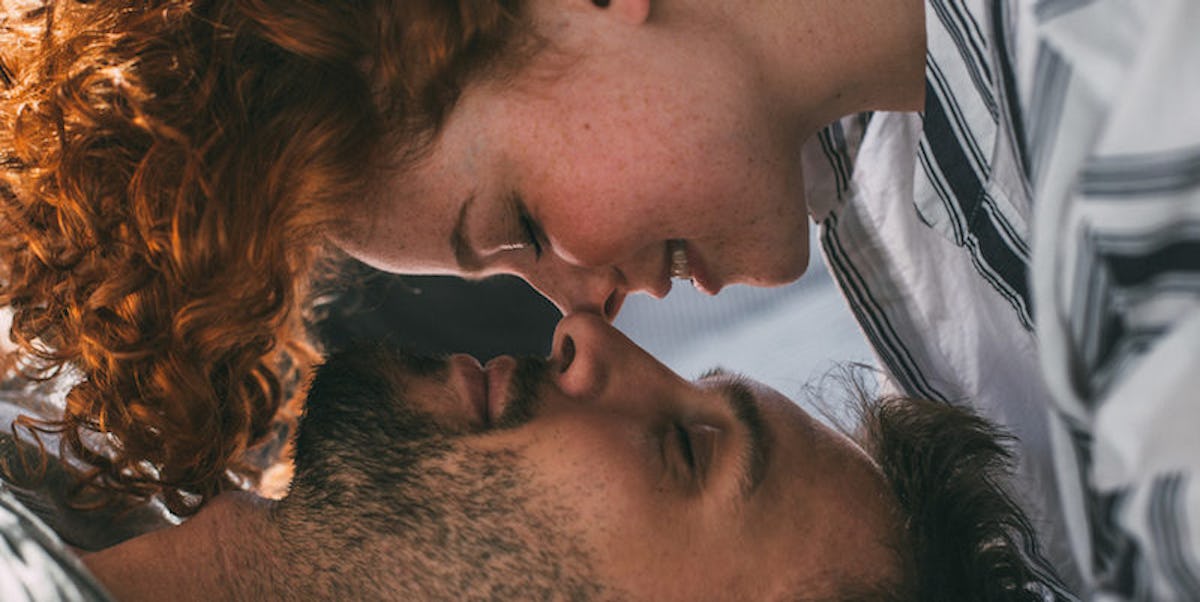 The Surprising Songs That Are Scientifically Proven To Get You In The Mood For Sex
Having a hard time figuring out how to get in the mood for sex? How about trying some sweet, sultry tunes scientifically PROVEN to get you feeling all hot and bothered?
And what if I were to say I had the top 10 songs proven to do just that right here for you? I know, I know. I'm an angel without wings.
Music streaming service Deezer just teamed up with international sex, body language and relationships expert Tracey Cox for a study called "The Aphro-Deezer-ac Report," where they looked into the role music plays in our sex lives. 
And it turns out, it's a pretty big role. Thirty percent of their respondents agreed that music turns them on. A quarter of them agreed sex is better with some tunes. And even a small 15 percent agreed that it makes them feel less awkward in the bedroom.
So, we get it. Music can get you in the mood.
But what songs, in particular, should you be listening to when you want to get freaky? Don't worry, the study looked into that also.
Here are the top 10 songs people swear will get you in the mood:
10. "Intro" by The XX
9. "Magic" by Coldplay
8. "Need You Tonight" by INXS
7. "Lollipop" by Lil Wayne
6. "Love Me Like You Do" by Ellie Goulding
5. "Sexy Back" by Justin Timberlake
4. "Drunk in Love" by Beyoncé
3. "Skin" by Rihanna
2. "Love To Love You Baby" by Donna Summer
1. "Let's Get It On" by Marvin Gaye
Need to cool off after listening to all 10 of those SUPER HOT, SEXY, STEAMY numbers? Try listening to some Kanye West or Justin Bieber.
The study found that about half of their respondents named those artists as total turn-offs in the bedroom.
SORRY, JUSTIN.
Finally, if you're too lazy to put together this 10-song playlist, just type "Marvin Gaye" into your Deezer account. Respondents to the study found his voice the sexiest to listen to.
You're welcome.