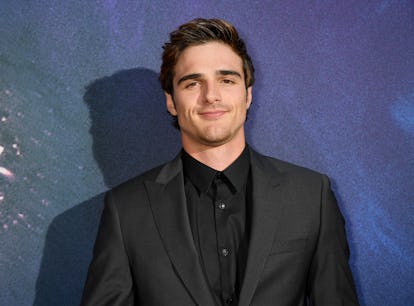 Here Are All The People Lucky Enough To Have Dated Jacob Elordi
This list is basically a runway show.
Jeff Kravitz/FilmMagic, Inc/Getty Images
To say Jacob Elordi is kind of private would be a massive understatement. The Aussie actor rarely shares photos on Instagram, gives very few interviews, and seems much more interested in discussing his onscreen characters than who he's dating. (Not that I can blame him.) Of course, the fact that he plays coy just makes fans thirstier for insight into his romantic life. Jacob Elordi's dating history is largely a mystery, but the actor has been romantically linked to plenty of women since landing his breakout role as Noah Flynn in Netflix's The Kissing Booth. The actor may even be currently taken (though Elordi has yet to confirm those rumors himself, which is very #OnBrand).
Though some fans still think that Elordi's "one that got away" was Kissing Booth co-star Joey King, he has moved on since their romance ended in 2019. That's a good thing, because she has since gotten engaged to producer Steven Piet. Elordi's latest rumored romance is with Olivia Jade Giannulli, the influencer and daughter of Full House's Lori Loughlin (and yes, she's the same Olivia who was at the center of the 2019 college admissions scandal). Here's everything else I know about the actor's slightly secretive relationship history.
Now if you'll excuse me, I need to go re-watch Euphoria for the third time.
This article was originally published on