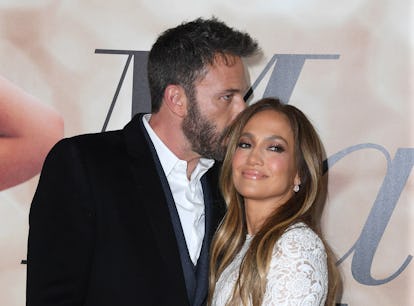 These 12 Celeb Couples Share A Zodiac Sign With Each Other
Proof that same-sign partnerships can totally thrive.
Steve Granitz/FilmMagic/Getty Images
People say opposites attract, but IMO, couples who have a lot in common can get along just as well (if not better). Of the 144 possible zodiac couple combinations, 12 of those involve same-sign relationships, and many of those partnerships are more astrologically compatible than you may think. When you investigate celebrity couples' zodiac signs, there are a few pairings of the same signs. Even if it's somewhat rare to see matching celebrity zodiac signs in a relationship, they def exist, and some of Hollywood's strongest and longest-lasting duos do share a zodiac sign. With a few possible exceptions, same-sign zodiac relationships tend to make a great match, and while not all same-sign celeb couples last, plenty of others have proven just how strong these pairs can be.
Two Taureans in love are positively unmatched. An Aries-Aries relationship is absolute fire. And when two Cancers get together, it's just about the sweetest thing. Virgos and Capricorns may not spark a romance with their fellow zodiac signs, but there are certainly astrologically incompatible celeb couples who have beat the odds. If you're considering dating someone who has the same zodiac sign as you, then give it a shot — you never know what may happen. Just look to these same-sign Hollywood couples who've made things work for some inspo.
Shoutout to these celeb couples for proving same-sign zodiac relationships are not only possible, but sometimes positively wonderful.
This article was originally published on