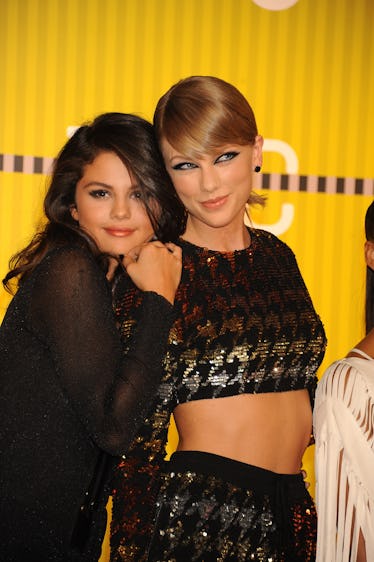 20 Famous Female Duos That Slay All Day
Frank Trapper/Corbis Entertainment/Getty Images
Name a more iconic duo than the ones on this list. Don't worry, I'll wait. These 20 famous female duos are hard to top, and are the epitome of what hard work and a collaborative mindset can accomplish. As some of the most-lauded athletes, musicians, and actors in the game, they've proven themselves to be unstoppable.
Not only are these female duos making major waves in their fields, but they're all stronger because of the bond they've formed. As one of the most-iconic duos in Hollywood, Mary Kate and Ashley have built a brand based on their sisterhood. Between their joint clothing line and their famed movie franchise, fans have been watching the twins' every move since they were breaking onto to scene as kids. There's a lot of celebrity sister duos in Hollywood, in fact. Kendall and Kylie Jenner are another one of the fiercest duos out there, and have built themselves an empire that's impossible to ignore.
But you don't have to be related by blood to be a perfect combo. Some things just go together like peanut butter and jelly, or, better yet, macaroni and cheese. These female duos are a force to be reckoned with.