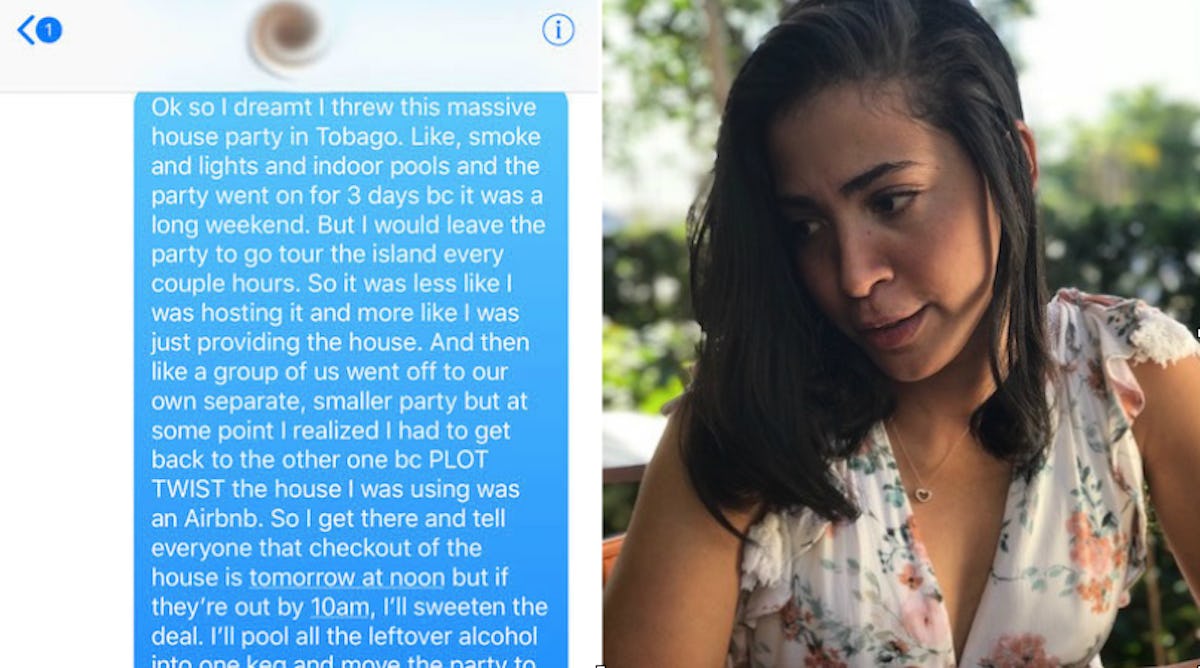 My Partner & I Only Texted Once A Day For A Week & It Was Surprisingly Hard
Sydnee Lyons
Disclaimer: I text my partner a lot. I just didn't realize it until I my partner and I barely texted. I decided to try an experiment — for an entire week, we'd limit ourselves to sending just one text each. How hard could it be? In true Scorpio fashion, I like being on my own. I cherish my personal space and time and I often wonder if I'll die blissfully alone in a Shrek-like, swamp-cottage utopia after I've scared everyone in my life away. The times in my life when I've lived alone have been some of my happiest, most fulfilling years. So long story short, I thought this experiment was going to be a walk in the park — an activity I thoroughly enjoy alone, duh.
I've done dating experiments in the past, mostly using apps like Tinder to test out different dating theories, but this would be my first time experimenting one-on-one with a partner.
Before we got started, I figured it would be helpful to outline the rules. The first was that if we were going to limit texts, then we would have to limit direct messages, too. Functionally, a DM is a lot like a text so in this experiment we would count them as such; if one person sends a DM, that would be their one text for that day and they wouldn't be allowed to switch platforms in search of a loophole. I imagine that for most couples, this might be the rule they haggle over the most but my partner didn't care for one major reason: he has no idea what a DM is because he's not on Twitter or Instagram and neither of us uses Facebook. I guess you could say this became our first rule by default.
One app we do use to communicate, though, is Snapchat, which is why we got into a heated debate about whether or not we would also limit snaps. I argued that the text function is definitely out for the same reason DMs are out, but my partner pointed out that either of us could type over a photo or video, thus mimicking a conversation. Truthfully, I was a little concerned that if we outlawed Snapchat, we'd literally never speak. In the end, we couldn't really come to a clear decision about how we would use the app, so we banned that, too.
With our list of rules vaguely established, we charged on — me with blind enthusiasm and my partner with a full cell phone battery's worth of hesitation.