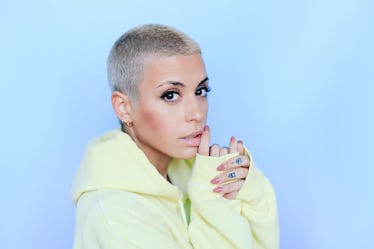 6 Things You'll Notice About Yourself If You're Ready To Break Up With Your Partner
Not all relationships work out. Whether you and your partner want different things for the future, or you keep getting into the same fight, or you're just not feeling each other like you used to, sometimes relationships aren't meant to be. Even if you still have love for someone, it's OK to not be romantically compatible. But even though breakups are often easier talked about than actually done, there may be several things you'll notice about yourself when you're ready to break up with your partner, and it's important to listen to them.
Even if you do feel ready to break up with your partner, it's still normal to feel love for them, and it can be hard to accept that your relationship may come to an end. Consider doing what's best for you, and really reflecting on how you feel. "The hardest admission is the truth you must tell yourself: You're no longer interested in your partner," NYC-based relationship expert and love coach Susan Winter tells Elite Daily. "This recognition of disinterest isn't something you can hide from yourself." Truthfully, you may not be able to hide it from your partner either. Perhaps they've probably noticed that you're ready to say goodbye, too.