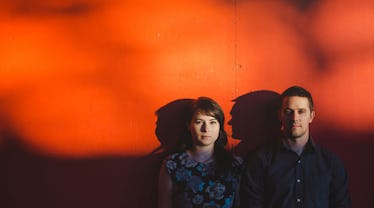 6 Signs You're Ready To Break Up With Your Partner, Because Sometimes You Need A Push
Breaking up is never easy. (Unless of course, you're ~making up~ right after, but even then, the actual breakup still hurts.) Regardless of your reasons for breaking up with someone, it may take some time to re-adjust to your life without your partner. That's normal. Some breakups are easier to move on from than others. It all depends on the relationship itself and your reason for bowing out. The signs you're ready to break up may not be as black and white as you'd think they'd be (or even hope they'd be), but they are there.
Sometimes, you don't want out at all, but it's for the better, and you both know it. It could be as simple as, "I don't love you anymore," or as complex as "I'm comfortable with you, there's nothing particularly wrong with our relationship, and I enjoy your presence, but I can't keep ignoring that something feels like it's missing." (Not speaking from personal experience or anything.)
I spoke to dating expert and matchmaker Stefanie Safran about indicators that show it may be time to break up. Here's what she had to say.