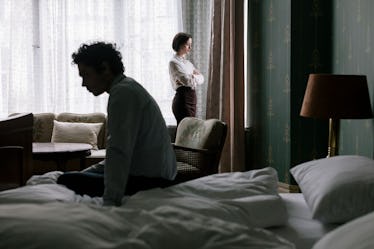 8 Subtle Signs You're Ready To Break Up With Your Partner & Start Moving On
Sometimes there's a clear cut sign that you're ready to end your relationship with a long-term partner. For example, if your partner betrays your trust or treats you poorly in any concrete way, it's probably a sign that you should consider leaving. That being said, the signs you're ready to break up with your partner are not always easy to detect. A recent RedditAskWomen thread asked ladies to share how they knew it was time to move on, even when nothing major was necessarily wrong.
It might seem difficult to end a relationship that doesn't have a glaring problem on the surface, but sometimes it's the only right thing to do. Once you've looked at the signs that point toward "break up with them," you'll have to actually do. Kiaundra Jackson, a relationship expert and founder of therapy practice KW Essential Services, explained how it doesn't have to be too difficult at all. She told Elite Daily, "There is no better way to have this conversation than to just do it." After you've looked at the reasons why ending it is best, you can also play out the scenarios of how your ex-partner will react. Per Jackson, "That way, if any of the three scenarios happen, you are well-prepared with a response." Now, take a look at the signs to help you get there.
This article was originally published on