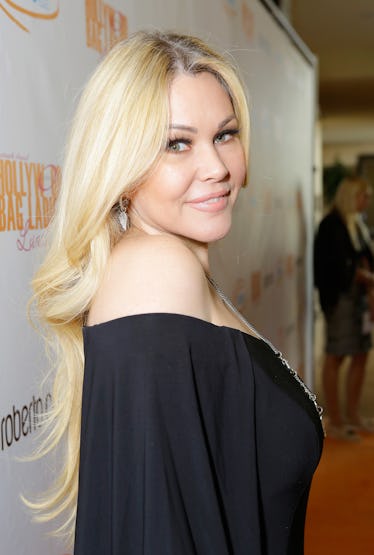 8 Times Shanna Shaded Travis & Kourt's Relationship & Left Fans Shook
Welcome to the messiest love triangle in history.
Tiffany Rose/Getty Images Entertainment/Getty Images
Watching your ex move on is hard. Watching your ex move on with one of the most followed women in the world is even harder — especially when that ex isn't shy about showing off their love. And though the former pageant queen claims not to be bothered, all the times Shanna Maokler shaded Travis Barker and Kourtney Kardashian say otherwise. Ever since Kardashian revealed she was dating the Blink-182 drummer back in February 2021, Barker's ex-wife has made it pretty clear she's not pleased with the budding romance... even though she's currently taken herself.
After a seven-year on-and-off-again romance, Moakler and Barker ended things for good in April 2009, though they still co-parent their two kids, Landon and Alabama. Over a decade later, the model started up a romance with fellow model and actor Matthew Rondeau after he slid into her DMs in early 2020. "I'm super happy," Moakler gushed when asked about the relationship by Entertainment Tonight in March 2021. "I'm just in a really good place. Work is fantastic and my relationship has been wonderful and I'm just having fun. I'm just enjoying myself."
And while that may be true, these shady moments make it seem like she may have just a touch of beef with Barker and Kardashian.