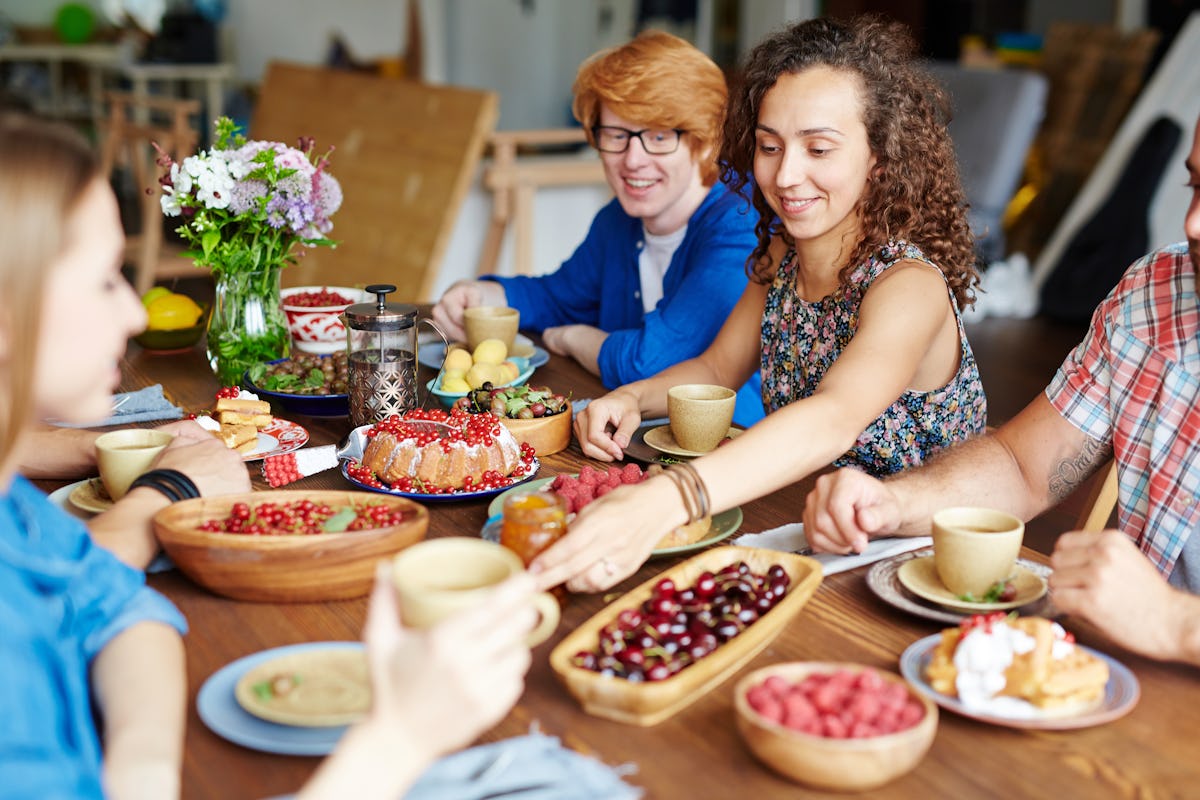 8 Traditions To Start With Your Friends This Friendsgiving & Continue Forever
Going around the table and saying what you're most thankful for is likely easy, because you have the best crew of family and friends around. Your squad is basically like the family you chose, and that's why you plan on hosting Friendsgiving to celebrate how #blessed you are. For the past few years, I've relied heavily on my Friendsgivings, because I can't make it home for the holiday. Though, some people get the best of both worlds with a pre-Thanksgiving feast with their besties, and another on Turkey Day with their family. No matter when you have yours, there are some traditions to start with your friends this Friendsgiving that you'll want to continue forever.
Most Friendsgivings have the luxury of being laid-back. It's just you and your crew, so you have the freedom to make your celebration whatever you want it to be. That means kicking it off with some cool traditions. You can either introduce ones from your family, like watching the Macy's Thanksgiving Day Parade (complete with waffles and mimosas), or come up with brand new traditions, like making a homemade photo booth to take pics in.
If you and your friends are looking for a little Friendsgiving inspiration, here are eight traditions you can start this year. From my friends to yours, I hope you have the best Friendsgiving together filled with tons of mashed potatoes and memories.